The majority of European Union member states were represented at the first "Belt and Road Forum for International Cooperation" held in Beijing on 14 and 15 May 2017.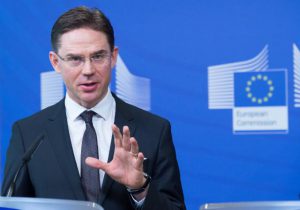 As Jyrki Katainen, Vice-President of the European Commission, said, the European Union supports the Belt and Road initiative. The European Investment Bank could also participate in the financing of OBOR projects.
However, member states of the European Union urge China to make the OBOR even more transparent. In a joint statement, EU member states declared that they would join the Belt and Road initiative, but called for more openness for foreign companies, and for the BRI to become a reference in terms of environmental and social development.
The fear that the OBOR benefits only Chinese interests is shared by several states. Thus, India, a state that has its place in the BRI, has refused to participate in this first forum, for fear that China takes too much room in this project.
It seems fair that the entire international community does not blindly adhere to the BRI; the scale of this project requires real reflection. The European states remain very attentive to the new developments of the BIS.
On the Chinese side, there is a real willingness to reassure neighbors and make the BRI more open.
President Xi Jinping's decision to fund humanitarian programs along the new Silk Roads also reflects China's awareness of integrating a social dimension into the project.
Share the post "The EU and the need for a more transparent 'Belt and Road'"
The EU and the need for a more transparent 'Belt and Road'