by Dr. Sebastien Goulard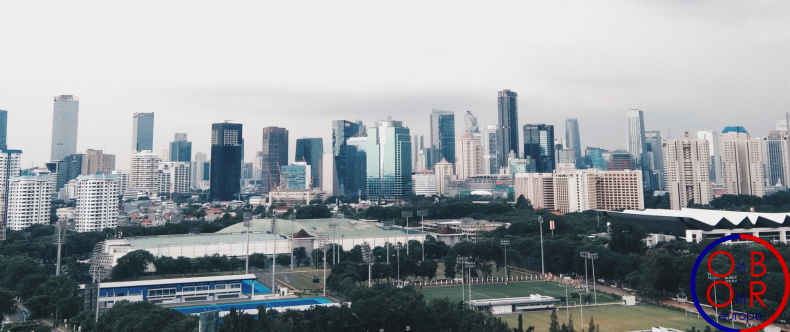 In spite of previous promises, the Indonesian government will partly finance construction of the Jakarta-Bandung railway line. In September 2021, President Joko Widodo gave his consent for allocation of state funds to this project, although a 2015 decree barred this action.
Construction of a high-speed railway on the island of Java, connecting Jakarta with Bandung, is considered by some to be the Belt and Road Initiative (BRI) flagship project in Indonesia. When the line is completed, it will only take 45 minutes to travel the 140 km between the two cities. This connection will also help Indonesia to better address urban planning challenges and create new facilities in western Java.
But this project has long faced delays and uncertainty. The line was to be completed by 2018, but this deadline was not met because of soaring costs and issues regarding land acquisition. Inevitably, construction was further delayed because of the COVID-19 pandemic.
The costs of the initial project were estimated to be $5.5 billion, to be supported by the consortium formed by the China Railway Group and the Indonesian state-owned company PT Wijaya Karya Tbk. However, according to recent estimates, the total costs may actually reach $7.9 billion. The Indonesian government may not cover the total budget overrun, and members of the consortium may be asked to increase their contribution to the project. It is also possible that some new agreements may be reached between Indonesia and China in the coming months.
Although the decision taken by President Joko Widodo has been criticized by his political opponents, it is very likely that the Jakarta-Bandung railway construction will continue. Indonesia simply cannot afford to abandon this project as it will boost connectivity in Java, and its abandonment would undermine Indonesia's global appeal. The Jakarta-Bandung railway is a key priority for China as it will give Chinese companies further access to the Indonesian market and enable them to get involved in Indonesia's national development strategy. As some BRI projects have been criticized by the US administration, it has become crucial for Beijing to prove that BRI projects work and that they will not threaten local economies.
Other railway projects are planned in Indonesia, and they may all face similar delays if internal causes are not addressed. Indonesia needs new, modern infrastructure facilities, but it must also conduct bold governance reforms in order to improve its ability to prepare accurate budget estimates.
The Indonesian case needs to be studied by China and other countries willing to propose connectivity programmes, to minimize budget overruns and delays to future projects.
Share the post "Indonesia to (Partly) Finance Railway Project Overrun Costs"
Indonesia to (Partly) Finance Railway Project Overrun Costs