by Dr. Sebastien Goulard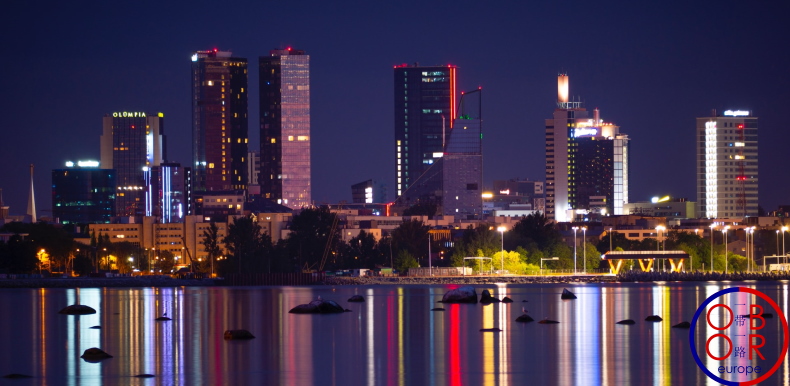 In a recent interview given to Politico, Estonian Prime Minister Kaja Kallas pointed out the lack of coordination among Western-backed connectivity programmes to compete with China's Belt and Road Initiative. Prime Minister Kallas is of the opinion that the US Blue Dot Network, Central European "Three Seas Initiative" and other regional connectivity programmes should be connected to one another.
The European Divide
For Prime Minister Kallas, the EU, itself, needs to invest more in its own infrastructure facilities since some strong inequalities remain between western Europe and former socialist central European countries. The EU has already implemented programmes to address this issue, with, for example, the Trans-European Transport Network (TEN-T), but central European economies have pleaded for intensification of these efforts. The need for advanced infrastructure in central Europe may, paradoxically, slow down EU world connectivity projects, as central European members may be reluctant to see the EU devote more resources to non-European countries.
Competition with China?
The Estonian Prime Minister has also noted that China has succeeded in branding its connectivity programme (the Belt and Road Initiative), while other countries struggle to make their own projects gain popularity.
The US Blue Dot Network and EU's future Global Gateway (announced by the EU Commission president, Ursula von der Leyen, in her 2021 State of the Union speech) are clearly aimed at competing with China's Belt and Road Initiative. China's recent dispute with Lithuania has pushed some EU countries to revise their policy with Beijing and reconsider their participation in the BRI. Although EU and China are important trade partners, there is a certain degree of mistrust between the two powers, and China's BRI has been criticized in Europe.
The Belt and Road Initiative is not perfect and has many flaws in terms of its governance and environmental protection (as we have already mentioned in previous articles), but the BRI has changed over the years. The growing participation of non-Chinese financial institutions and the adoption of international governance criteria by Chinese banks have made some BRI projects more transparent and inclusive, although further work is needed on this front.
It would be a mistake for the EU to launch an initiative that would frontally compete with China's BRI. This would not only further prevent European companies from being active in BRI projects but would also fuel competition for global standards and norms leadership. Competition may also create new frontiers between countries that have joined the BRI and those that have not.
Tallinn Digital Summit
Prime Minister Kaja Kallas's comment about the Belt and Road Initiative came a few days before the Tallinn Digital Summit. This event, held on the 7th of September, had as its main topic "Trusted Connectivity", and it focused on the digital dimension of the "Three Seas Initiative", the "Blue Dot Network" and the "Build Back Better" programmes.
Connecting Connectivity Projects