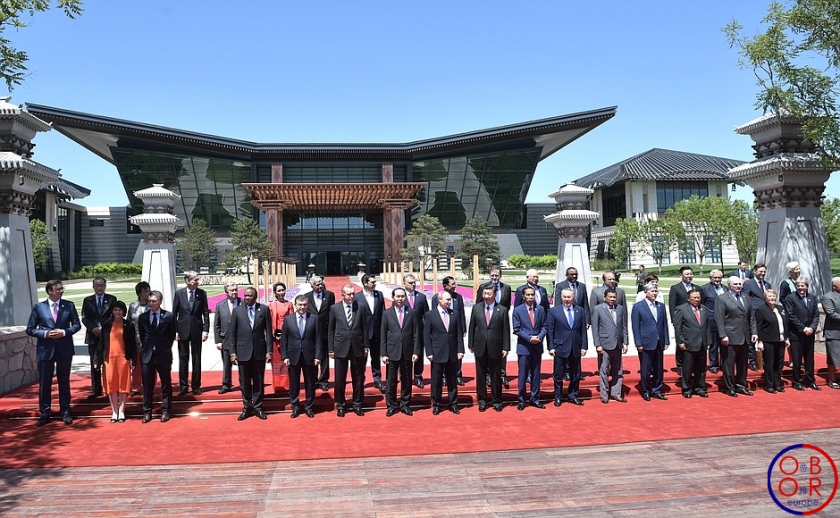 On May 14 and 15, 2017, the first "Belt and Road forum for international cooperation" was held in Beijing.
The summit was attended by delegations from nearly 60 governments. Several member states of the European Union were represented at this forum including Czech President Milos Zeman, Italian Prime Minister Paolo Gentiloni and Spanish Prime Minister Mariano Rajoy.
At this summit, the present leaders reaffirmed their will to promote free trade and to combat protectionism.
This forum is the first step in making the Belt and Road initiative truly an international program, not just a Chinese one. The success of this meeting proves the interest shown by the entire international community for the OBOR.
More resources for the BRI
President Xi Jinping promised that China would make an extra effort to develop further OBOR projects by adding RMB 100 billion to the Silk Road Fund and granting loans of RMB 380 billion through the Bank Chinese development.
On the other hand, China has pledged to contribute60 billion RMB to humanitarian programs along the new silk roads, especially in the sectors of health and housing.
More innovation
The "Belt and Road" project, which had previously mainly consisted in the creation of new infrastructures, notably in transport and energy, will also adopt a strong emphasis on innovation President Xi Jinping called the various delegations to develop together the economy of tomorrow by cooperating in the fields of artificial intelligence or nanotechnology.
More cooperation
President Xi Jingping insisted that the OBOR is not a competitor to other regional development instruments; this initiative should, on the contrary,  be considered as a new tool to increase international cooperation in order to reduce poverty, develop trade and ensure world stability.
Antonio Guterres, UN Secretary General, present at this forum praised China's efforts to bring this project forward.
More agreements
During this international meeting, China signed numerous agreements, notably with European states to develop new partnerships in tourism (Poland), education (Cyprus, Estonia), or health (Czech Republic).
New cooperation instruments such as the "Belt and Road News Alliance" in the media and the "Belt and Road Action Plan for Banking Cooperation" were launched at this forum.
A second "Belt and Road" forum is expected to be held in 2019, the entire international community will be able to comment on the first achievements of this program.
Share the post "The first "Belt and Road" Forum: Developing new Silk Roads"
The first "Belt and Road" Forum: Developing new Silk Roads