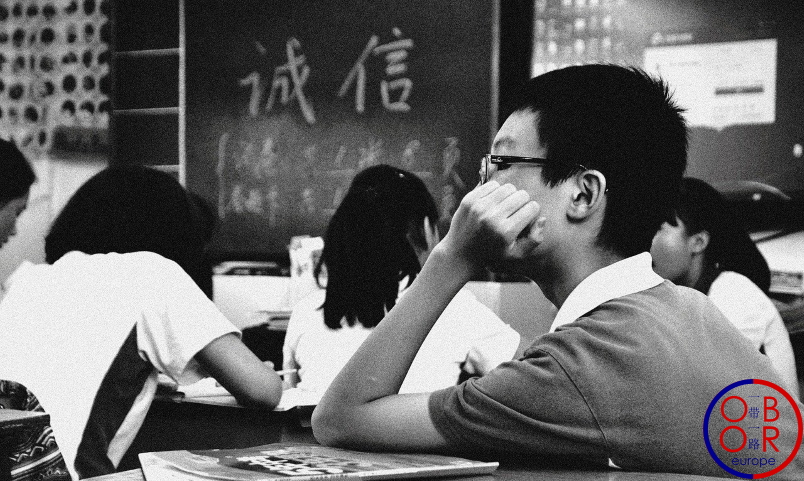 On November 9, 2019, Yao Jing , the Chinese Ambassador to Pakistan announced the upcoming construction of 19 factories in the Gwadar Economic Zone. These investments are expected to be concentrated mainly in the mining, fishing and agriculture sectors. But other investments should follow quickly in more innovative sectors, thanks to efforts in Baluchistan's youth education.
Sino-Pakistani cooperation in education
China and Pakistan are cooperating in the field of education in Baluchistan with the establishment of vocational training centers. According to the Chinese ambassador, about fifty professional institutes are being created in this province alone. Students from the Baluchistan province also received scholarships to study in China.
These agreements are not limited to Baluchistan. Today, nearly 28,000 Pakistani students are enrolled in Chinese universities, being the third largest contingent after South Koreans (50,600 students) and Thais (28,603 students) in Chinese universities.
Similarly, Chinese language learning is expanding in Pakistani education. Chinese language classes are not limited to Confucius institutes, many other institutions offer Mandarin classes. In 2018, nearly 25,000 Pakistanis were studying Mandarin. This figure is expected to increase as Chinese investors multiply their projects in the country. As a result, in February 2028, the Pakistani Senate adopted a resolution encouraging Pakistanis working in CPEC related projects to learn Chinese.
However, Pakistan's new educational agenda is not limited to Chinese language proficiency.
Priority to education: the Ehsaas program
Education has long been the Achilles heel of Pakistan. Even today, its literacy rate remains low (59% in 2017 according to the World Bank), compared to other countries in the region (India and Bangladesh enjoyed a 72% literacy rate in 2017). Moreover, Pakistan has a high gender disparity, with a female literacy rate of only 46%, compared to 65% in India and 71% in Bangladesh. Pakistan is unfortunately among the states where gender disparities in education are the strongest.
Prime Minister Imran Khan fully understands Pakistan's education challenges and the importance of education to support the development of his country. In early November 2019, Imran Khan announced the launch of the Ehsaas program. It consists of the awarding of 50.000 annual scholarships to the least advantaged students so that they can continue their studies in the best possible conditions. Half of these scholarships will be reserved for female students.
Other measures to harmonize the Pakistani education system (which is still divided into three different education networks: the English medium system, the Urdu medium system and Madrassahs) might be implemented, as education seems to be a priority for Prime Minister Imran Khan.
Reducing the territorial inequalities
One of the challenges facing Pakistan is to reduce territorial inequalities in education, and thus to provide a better education for children in rural areas, including Baluchistan, a relatively disadvantaged region.
The China Pakistan Economic Corridor, through the creation of new infrastructure, may also give better access to education in rural areas, thereby enhancing the overall level of innovation in Pakistan.
What prospects for Europe?
Although China has become a favored destination for Pakistani students, the European Union needs to get interested in Pakistan's education sector. European and especially German universities attract thousands of Pakistani students each year, and specific measures should be put in place to continue attracting these students.
Developing new partnerships between European and Pakistani universities must also be a priority, as Pakistan, with the CPEC, has great ambitions to open up to the world.
Share the post "Education, a core aspect of the China Pakistan Economic Corridor"
Education, a core aspect of the China Pakistan Economic Corridor