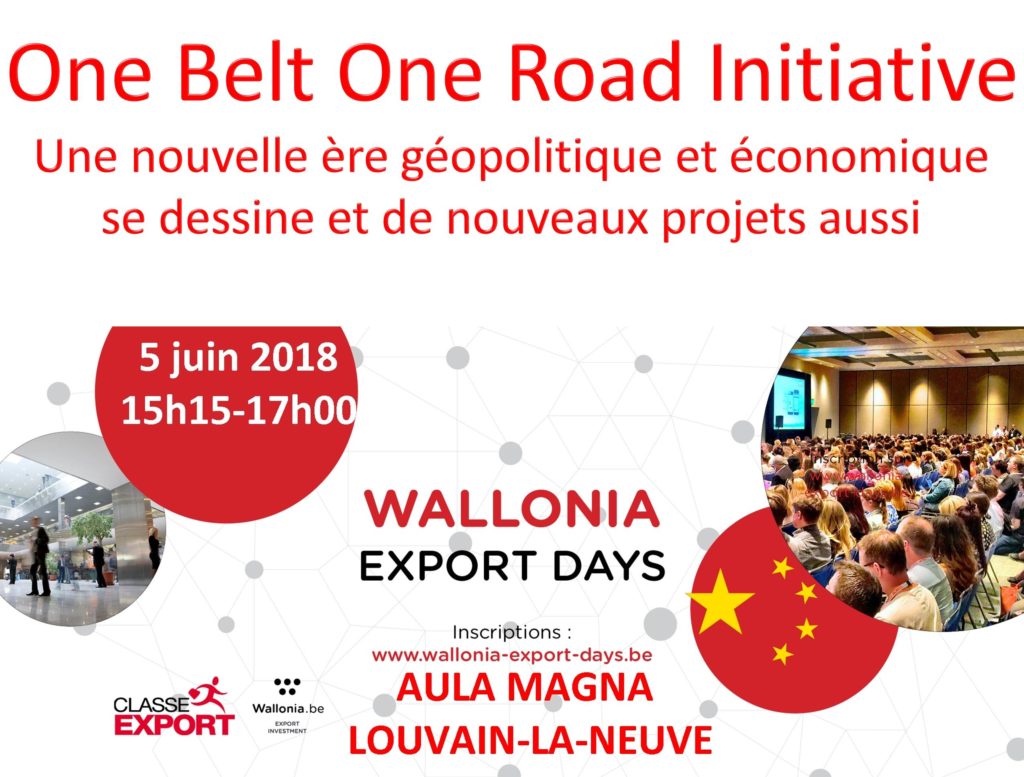 On June 5, 2018, the AWEX (Walloon Export Agency) organised a workshop dedicated to the Belt and Road.
Sebastien Goulard, manager of Cooperans and coordinator of OBOReurope gave a presentation of the Belt and Road Initiative to Belgian entrepreneurs and export consultants. After explaining the concept and the backgrounds of this initiative, Sebastien exposed the opportunities the BRI created not only in China but also in other countries such as Pakistan or Myanmar. He strongly advised Europeans to get ready for joining this transcontinental programme.
This presentation was followed by a roundtable chaired by Ms Isabelle Pollet (AWEX).
Sebastien Goulard (Cooperans), Ms. Leila Aliyeva (AWEX), Mr. Eddy de Cuyper (Belgian Embassy in China), Mr. Emile-Louis Bertand (Liege Port Authority), and Ms. Xing Lixia (China Belgium Technology Center) discussed about the Belt and Road initiative and the opportunities the new Silk roads may offer to Belgium's Wallonia region.
Speakers called on Belgian companies to use Belt and Road railways lines to have a larger access to Central Asia and China's western provinces. They noted that BRI trains are not used at full capacity when going back to China and so they encouraged European companies to develop common strategies to make traffic increase from Europe to China.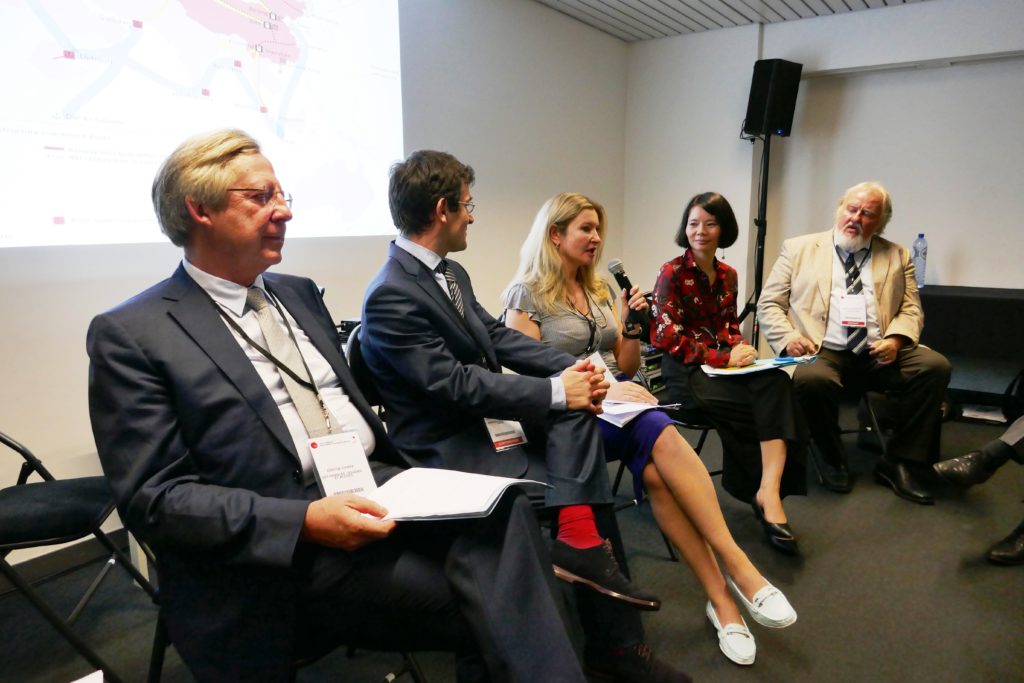 They also argued that the "Belt and Road Initiative" is not only about infrastructures but also regulations and that European and Walloon companies need to be very adaptive in order to enjoy the possible benefits created by the Belt and Road Initiative.
Wallonia, in the heart of Europe, with connection to major seaports, waterways, railways, airports, has many assets to become one of the leading hub for the BRI in Europe.
This session took place during "Wallonia Export Days", June 4-5, 2018 in Louvain-la-Neuve, Belgium. This event aims at providing assistance to Walloon companies in their development abroad.
Share the post "Belt and Road Initiative at Wallonia Export Days"
Belt and Road Initiative at Wallonia Export Days