by Dr. Sebastien Goulard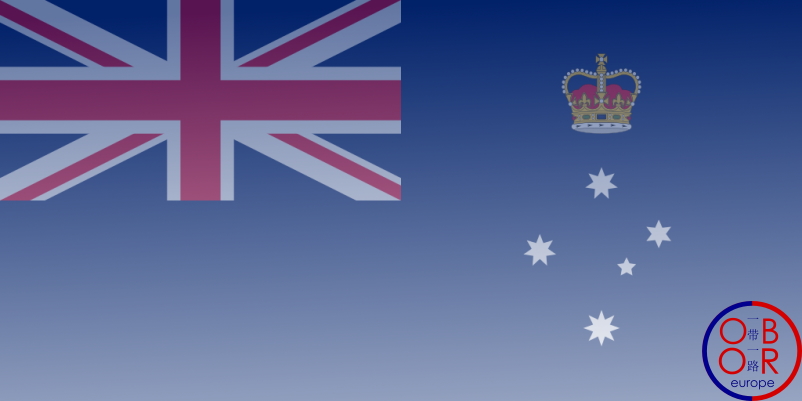 On April 21, Australian Foreign Minister Marise Payne announced the cancellation of the Belt and Road Initiative agreement signed between China and Victoria State.
Some non-binding documents
In October 2018, Victoria's Prime Minister Daniel Andrews and Cheng Jingye, the Chinese ambassador to Australia, signed a Memorandum of Understanding (MoU) that made Victoria the first Australian territory to join the Chinese initiative.
According to this agreement, Victoria would deepen ties with China and attract mor investment from China to improve its infrastructure.
In October 2019, the government of the state of Victoria and China's National Development and Reform Commission (NDRC) signed a framework agreement on the Belt and Road Initiative to better define the roles of each party in this cooperation.
It is worth mentioning that these two documents (the MoU and the framework agreement) are not contractual documents, and do not give many details about the participation of Victoria in the BRI.
For instance, the framework agreement mentions that China and Victoria will organise more events so that companies can share their experience and create new links. Although Chinese companies are invited to get involved in infrastructure projects in Victoria, they are required to comply with tender processes. Although these agreements were presented as some very ambitious documents, they looked like the usual agreements signed between foreign regions or administrations. They do not mention any figure or obligation that parties need to respect.
National or regional matters?
However, these documents displeased Australian central authorities who claimed that the state of Victoria had no power to sign this kind of agreement with a foreign nation. When the first MoU was signed between Victoria and NDRC, Prime Minister Scott Morrison argued that "foreign policy was the domain of the Commonwealth Government", so the state of Victoria was not able to sign such agreements.
By tearing up this agreement, Canberra also wants to show to Australian states that only the central government can deal with foreign affairs matters. But by doing so, the Australian government seems not to pay attention to what covers this document.
Australia-China tensions
Australian Foreign Affairs Minister's cancellation of BRI agreements occurs amid growing tensions between Canberra and Beijing, and China has already lashed this decision.
Australia has become increasingly dependent on the Chinese economy for the few years, since the two countries signed a free trade agreement in 2015. Relations deteriorated at the beginning of the Covid19 crisis in early 2020. Both countries have implemented new rules to reduce trade flows including the imposition of anti-dumping tariffs and the blockage of certain imports.
The decision taken by Canberra may further harm the Australia-China relations.
The cancellation of this agreement shows us that the Belt and Road initiative is still not widely understand outside China, and it is better to sign MoUs on the BRI between two states or two cities instead of between a regional territory and a national agency, because national government may feel threatened by the later arrangement.
Share the post "Australia cancels Victoria-China Belt and Road Initiative agreement"
Australia cancels Victoria-China Belt and Road Initiative agreement