by Dr. Sebastien Goulard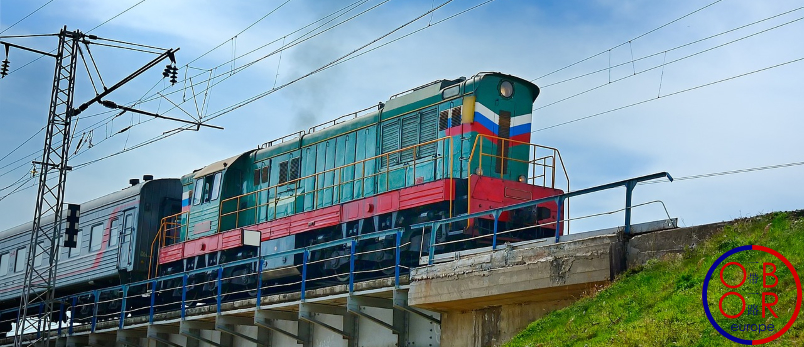 Even amid the stresses and strains of theCovid-19 pandemic, rail freight transport from China to Europe is dramatically increasing. Since President Xi Jinping announced the revival of the Silk Road in 2013, many new rail routes have been created to connect Chinese and European cities. The current Covid-19 crisis is accelerating the development of new routes between China and Europe.
However, several challenges must be addressed to make rail freight a long-term viable alternative to maritime transportation.
New Rail Records
A recent article researched and written by Cissy Zhou and published by the South China Morning Post (SCMP) showed that more than 1,200 trains transported goods from China to Europe in July 2020, a 68% year on year increase over 2019.  
The Covid-19 crisis is proving the usefulness of this alternative transport option. While transcontinental rail transport may have been unfairly viewed by some observers as a Chinese public relations exercise to promote the Belt and Road Initiative (BRI), it is now a valid and efficient transportation method during the current Covid-19 led disruption of traditional transport channels. The global pandemic has interrupted air traffic and maritime routes are partly disrupted. Chinese companies have opted for the train to maintain trade with Europe and Russia. For example, as covered in a previous article, vital medical equipment was transported from China to Europe by train at the peak of the epidemic.
However, it should be noted that Sino-European rail transport remains a minority carrier and cannot fully replace maritime transport, which represents the majority of goods transported between China and Europe.
Rail freight growth also shows that despite the crisis, and the surrounding political rhetoric, Sino – European trade continues and Europe still imports from China.
Challenges Ahead
In order to ensure the growth of rail freight traffic between China and Europe, several questions must be addressed.
Is this more than just a temporary trend and how do China and Europe ensure that rail freight continues to grow when the current crisis is over? Will companies that have opted for rail freight switch back to the more normal maritime transport routes?
It will be necessary to create long lasting loyal customers from Chinese and European companies, and this can be done only by investing more in the rail freight service.
In late June 2020, some border points were showing signs of saturation, mainly because the current infrastructure did not seem to be designed to cope with the pandemic driven increase in traffic.
Studies need to be conducted to forecast the evolution of Europe-China rail traffic and to make transcontinental freight transport faster by reducing delays at borders.
To continue to attract new customers, rail freight transport needs to be made as frictionless as possible. More digital solutions and easy international customs procedures should be implemented and more funding should be committed to improving border ports and terminals' capacities in order to accommodate increasing freight traffic.
Full Out / Empty Back
Another issue that should be addressed is the significant imbalance in the shipping of goods between Europe and China. In the long run, rail freight transport development will not be sustainable if it only works on a 'one way' basis. All too often, containers coming back from Europe to China by rail are empty and are only shipping air back to China.
While this is mainly due to the structural EU trade deficit with China: In 2019, the China – EU trade deficit reached €164 billion and this year, because of the Covid19 crisis, it may get worse. The empty containers may also be partly explained by the lack of coordination and support offered by European governments to the development of  trans and intercontinental rail transportation.
Although large European companies are considering rail transportation to export to China, very few small and middle-sized enterprises either know about this solution; or their volume is insufficient to be transported by rail. This means that special services and incentives may need to be offered to European SMEs to expand via rail into the China market.
The Final Kilometre
To fully exploit the opportunities offered by trans and intercontinental rail freight transportation, Europe will need to further invest into the last, or in this case, the first kilometre of rail infrastructure. A major drawback of the current European rail freight network is that transportation between second tier cities and main hubs is still too expensive and not sufficiently coordinated. As a result, many European SME's do not opt for rail transportation to export to other European nations and to Asia.
Because of the Covid-19 crisis, many European SME's will face some strong recessionary headwinds. Exporting to China may be one solution to help maintain or expand their activities. Rail transportation may be ideal in helping them to reach China's western and central provinces where they can meet a vibrant market. Some for the very first time.
Share the post "China-Europe rail freight transport to set new records in Summer 2020"
China-Europe rail freight transport to set new records in Summer 2020