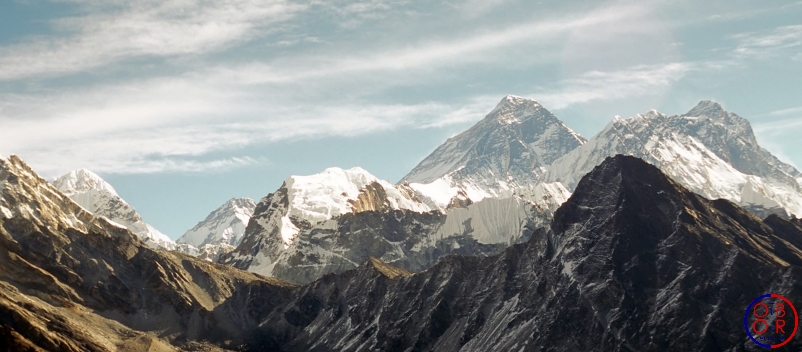 On April 18, 2018, Chinese Foreign Minister Wang Yi proposed to his Nepalese counterpart Pradeep Kumar Gyawali during an official visit to Beijing, the creation of a new corridor of the new Silk Roads that would link Nepal to both China and India.
Wang Yi listed the type of projects that could be created on this new corridor if India agreed to participate. New roads, railways, communication networks and railways could be built. Moreover,  Kathmandu could soon be connected by rail to Lhasa if China approves to build a railway line that would pass through Mount Everest.
This project enjoy huge interest among Nepal. This country, that was until recently in India's zone of influence, has been trying, since 2015, to rebalance its relations with its two neighbors. Kathmandu moved closer to China and agreed to join the BRI. In January 2018, a first  BRI labeled internet connection project linking China to Nepal started. But Nepal has not fully turned away from its Indian neighbor. Nepal, a landlocked country, is now dreaming of  becoming a major crossroads between the two Asian giants.
This is not the first time China has offered India to join the BRI. Until now New Delhi has always refused. This issue will no doubt be discussed at the meeting between Xi Jinping and Narendra Modi scheduled for April 27-28, 2018. However, unlike previous times, India could this time seriously think about participating in this corridor. First, her participation would somewhat preserve Indian interests in Nepal (Kathmandu could favour Beijing if New Delhi abandoned its northern neighbour). On the other hand, this new corridor does not call into question Indian sovereignty, as the China-Pakistan Economic Corridor, passing through Kashmir region might do, so the India-Nepal-China corridor is less political and more acceptable to New Delhi.
Finally, given the recent fears expressed by other world powers about the BRI, we can think that China will be very attentive to offer very balanced proposals that will be open to every nation for this new corridor.
Thanks to this corridor, the BRI could cross the Himalayas' barrier!
Share the post "A new corridor connecting China, Nepal and India?"
A new corridor connecting China, Nepal and India?