by Dr. Sebastien Goulard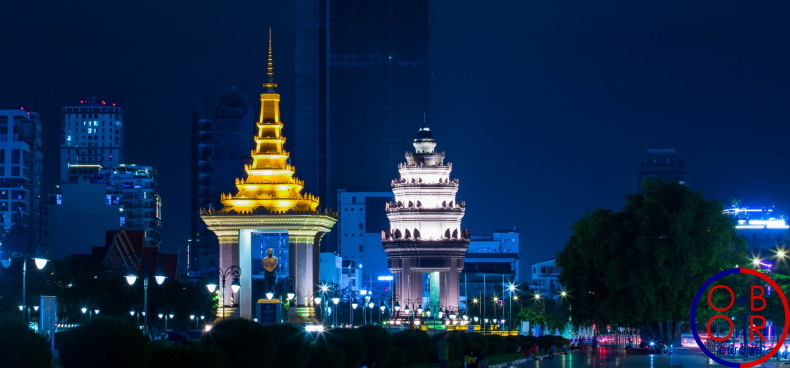 The NGO, Human Rights Watch recently released a special report on human rights violations in Cambodia following the construction of the Lower Se San 2 dam, a major Belt and Road Initiative project. Unfortunately, governance issues in several countries where BRI projects have been implemented may impact the overall image and reputation of the BRI. China urgently needs to better integrate social and environmental considerations in future BRI projects.
Cambodia and the BRI
Cambodia and China enjoy strong historical relations, and Beijing is now one of Cambodia's top trading partners. The country has faced growing isolation since the 1997 coup, and  the continued grip on power of Prime Minister Hun Sen. Western countries have repeatedly denounced the decline in the standards of governance. In 2021, the US Senate introduced a bill targeting several Cambodian officials, and the European Parliament issued several statements condemning human rights abuses in Cambodia.
As a result, Phnom Penh has turned to Beijing for many projects, and has become a vocal supporter of the BRI since its beginning. Several major agreements were linked  with China.
Chinese in Sihanoukville
Cambodia is one of the poorest ASEAN countries and needs modern facilities to accelerate development. Thanks to Chinese investment, Sihanoukville, the largest port in the country, has been through a radical transformation. The city has enjoyed a rapid boom attracting Chinese companies into its special economic zone, and tourists in its newly built hotels and casinos. However, the massive Chinese presence has drawn criticism; when China banned its citizens from gambling in Sihanoukville, some Cambodians showed concern about the country's heavy reliance on China.
Transportation
One major BRI project in Cambodia is the construction of the 190-km-long Phnom Penh-Sihanoukville expressway that will be operational by 2023. The China Road and Bridge Corporation is managing this large construction project. The $1.9 billion project will be financed through a commercial concession given to the Chinese company that will collect road-tolls.
Chinese companies are also offering railway construction services to ASEAN countries. After the China-Laos line that will be completed in 2021, similar rail projects are planned in Cambodia. Since 2019, The Cambodia Royal Group has partnered with China Railway Construction Corporation to prepare for the modernization of the railway network.
Construction and real estate
Chinese companies have also been contracted to build several large construction projects including the Morodok Techo National Stadium in Phnom Penh that opened in May 2021.
Energy: coal and hydro power
Like many developing nations, Cambodia needs more electric power for its growing population and industry.  A major project was the construction of the Lower Se San 2 dam. First planned in 1999, an agreement was signed in 2012 between Royal Group and China's Hydrolancang International Energy. The 790,000 m3 capacity dam was officially inaugurated in 2018. The construction of the dam posed several challenges, including the resettlement of 5,000 inhabitants, but according to certain residents the promised jobs, hospitals, schools and roads for the relocated people have not all been delivered. They also noticed a decline of fish in the Se San river. In addition to the dam's environmental and societal impacts, NGOs regret that local communities were neither consulted nor involved in the decision process. Moreover, locals were not provided with sufficient training to develop new economic activities for their livelihood, and companies involved in the project have failed to share details about their relocation programs.
After prioritizing hydro power projects which could negatively impact the Mekong river environment, Cambodian authorities have chosen to rely upon fossil fuel energy. Coal is to get a bigger share in Cambodia's energy mix.
The construction of a new coal plant in Koh Kong was approved in December 2020,along with the exploitation of coal mines in the country. Because of poor environmental standards, Cambodia is also importing polluting coal plants from China. Two decommissioned coal plants previously built in Hunan, are to be assembled near Sihanoukville. These plants were retired because they did not comply with China's new environmental norms, however Cambodia purchased them anyway. Local protests were in vain, and this kind of project may be replicated in the future.
Improving the governance of BRI projects
Cambodia is not the only country where human rights abuses resulting from BRI projects have been identified. Several NGOs, such as the Business and Human Rights Resource Centre, have pointed out the impact of some BRI projects on local communities. Those abuses may undermine China's ambitions for the BRI. The wider community calls upon China to urgently look at this matter and to improve the governance of BRI projects.
Contrary to other projects supported by international institutions such as the World Bank or the European Bank for reconstruction and Development, the financing and construction of major infrastructure facilities by China were not accompanied by conditions associated with governance, or by environmental standards. The host countries were free to conduct those projects the way they wanted. This absence of prerequisites made BRI projects much more attractive as they were cheaper and quicker to implement when compared to other options. This approach also follows China's non-intervention approach of international relations, as Beijing has a principle of not interfering with other countries' internal affairs.
However, as BRI projects have progressively been financed more through international, non Chinese, financial institutions, governance standards have been more carefully examined for the development of new BRI projects. It is important to highlight that many so-called BRI projects such as the Lower Se San 2 dam, were planned before the actual launch of the BRI in 2013. As the green energy sector is developing, both Chinese and foreign financial institutions will be reluctant to finance fossil fuel energy projects.
It is also important for China to look carefully at the participation of locals in BRI projects abroad. In case of issues, the legitimacy of the "Belt and Road Initiative", and China's reputation may be affected. Locals may lose confidence in China; and membership of the BRI may become politized in host countries.
Last year, the BRI International Green Development Coalition (BRIGC) proposed some new guidelines to better promote green solutions along the BRI. Their recommendations should  be adopted and expanded to cover wider societal issues.
Share the post "Societal and Environmental challenges caused by the BRI in Cambodia"
Societal and Environmental challenges caused by the BRI in Cambodia