by Dr. Sebastien Goulard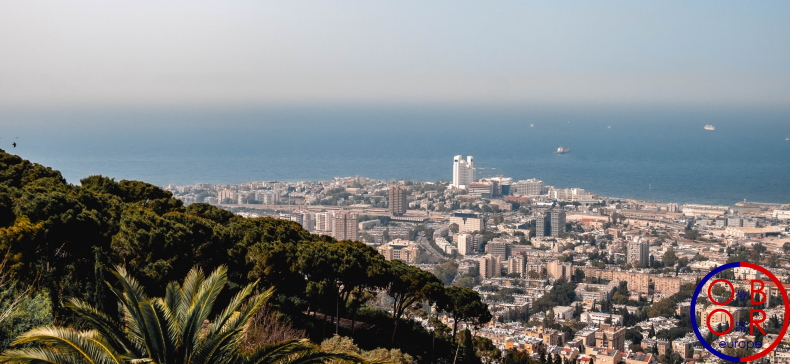 In early September, Shanghai International Port Group (SIPG) inaugurated a new port terminal in Haifa, Israel. This operation is described as a major outcome of Israel's participation in the Belt and Road Initiative (BRI).
Haifa Bay Port
The Chinese company won a tender in 2015 to operate this new 18,000-container terminal for 25 years. Although the geostrategic dimension of this operation should not be dismissed, the construction of this new port terminal has some economic purposes. Ports are essential to Israel's transportation strategy as road connections with Arab countries are limited. Israel possesses three major ports: in Haifa, Ashdod (on the Mediterranean Sea) and Eilat (on the Red Sea). Eilat was the first port to be privatized in 2013, and since then, Israel has continued to open its port facilities to foreign investors. In 2014, another Chinese state-owned company, China Harbour Engineering Company, won a tender to construct a new port in Ashdod, which will then be operated by a Swiss company.
Israel envisages that these projects will facilitate better handling of increasing trade traffic at its ports. According to Israeli authorities, these measures will also reduce the price of imported goods. The new relations developed with Arabic countries such as the UAE, Bahrein and Morocco, following the normalization agreement signed in 2020, will create new trade opportunities for Israeli companies; Israeli ports need to get ready for new traffic.
China-Israel Relations
China-Israel relations are intensifying at a rapid pace. China is now Israel's second largest trade partner, next to the US. Cooperation between the two countries is increasing at many levels, including security (with an initial meeting of Chinese and Israeli military officials in 2010). In 2014, the first memorandum of understanding on agriculture was signed between China and Israel within the framework of the Belt and Road Initiative.
In the troubled Middle East, Israel enjoys stability and has shown itself to be resilient in economic terms, making the country attractive to Chinese investors. Ports are not the only infrastructure facilities where Chinese companies have invested. They are also active in the railway sector. In 2015, the China Railway Tunnel Group won a bid to construct Tel Aviv's light rail system. In 2012, Israel considered some Chinese companies for possible construction of a railroad connecting Eilat to the Mediterranean Sea. Although these projects have been put on hold, an increase in traffic in the Suez Canal may entice Israel to revise its position.
Chinese state-owned companies are also active in the energy sector, with SinoHydro constructing a hydroelectric power station in northeastern Israel, to be completed by 2022.
China also takes a keen interest in innovative Israeli start-ups and has designed special programmes to support cooperation with Chinese companies.
However, according to some experts such as Doron Ella, Chinese investment in Israel peaked in 2018 and is now decreasing.
Possible Obstacles
There have been some concerns about China's growing footprint in Israel, voiced by both US and Israeli commentators. Some in Washington fear that China's presence in Israel could damage the special US-Israel relationship. The US Navy may consider no longer docking at Haifa port, if the US cannot inspect SIPG facilities in Israel – a request declined by the Israeli government in 2020. Some Israelis are also worried about the good relations between Beijing and Tehran.
More importantly, Israeli start-ups that collaborate with Chinese companies may be barred from operating in the US market in the future.
For Israel, the main challenge will be to maintain some balance between the US and China. Development of the Belt and Road Initiative may also help Israel and some Arab states work together on certain regional connectivity initiatives.
Haifa and the Belt & Road Initiative