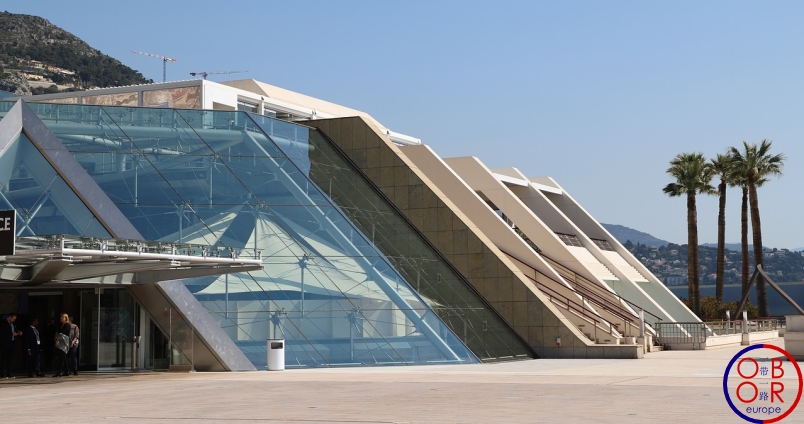 When discussing the "Belt and Road initiative", new railway lines, ports and airports under construction pop into our mind. We should not forget the digital routes.
Most MoUs signed between China and countries that joined the BRI mention the development of e-commerce. China and its companies are very involved in building new hi-tech networks. Thanks to the BRI, optical fiber networks are expanding rapidly in Asia, particularly in Mongolia, Nepal and Pakistan, offering better integration into world trade.
Top high-tech companies such as Huawei, Tencent or Alibaba are major stakeholders of the new Digital Silk Roads; and thanks to their investment abroad, they offer the necessary conditions for development of innovative projects along the Silk Roads.
One of the goals of the new Digital Silk Roads is to speed up and facilitate business-to-business exchanges, including through new online business platforms and new electronic cross border payment systems.
China forum
On June 6, 2019, at the Datacloud Global Congress 2019, the China Forum dedicated to the Digital Silk Roads was held in Monaco.

• Sébastien Goulard, Cooperans and coordinator of OBOReurope introduced the digital dimension of the "Belt and Road initiative".
• Oliver Jones, co-founder and president of Chayora highlighted China's leadership in new technologies, and more specifically in artificial intelligence, by presenting the innovations brought by Chinese companies and cities.
• Zoe Zhuang, Vice President of Chindata, introduced the Chinese Hyperscale Data Centers.
• Michel Fraisse, Vice President of Huawei, Europe, presented Huawei's solutions for data centers.
This was followed by a discussion chaired by technology entrepreneur Michael Tobin on China's digital silk routes and the potential opportunities they create for Chinese and international high-tech companies alike. Robert Wallin, Natixis, Guy Willlner, IXcellerate, Joe Zhu, Zenlayer and Sebastien Goulard, Cooperans exchanged ideas and opinions about this topic, showed confidence about the future of the BRI and called on international companies to increase their participation in high technology projects along the new silk routes.
Cooperans, in collaboration with OBOReurope, will soon release its first report about the development of the digital Silk Roads, so that the European audience may better understand the challenges and opportunities related to hi-tech projects in the Belt and Road initiative.
Share the post "The Digital Silk Roads, Datacloud Global Congress, Monaco"
The Digital Silk Roads, Datacloud Global Congress, Monaco