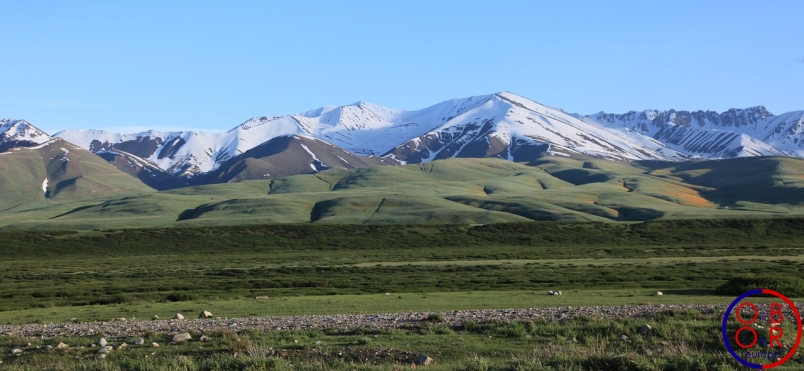 On June 14 2019 in Bishkek, Kyrgyzstan, started the the 19th summit of the Shanghai Cooperation Organization (SCO). Founded in 2001, SCO has become an important initiative for security and dialogue between Europe and Asia. The organization brings together both the Russian and Chinese superpowers as well as Central Asian states: Kazakhstan, Uzbekistan, Kyrgyzstan and Tajikistan. In 2017, India and Pakistan joined the SCO, strengthening regional stability.
This summit shows the new importance of Central Asia in world trade, between the Middle East, Russia and China. It is no longer a space of competition but of cooperation.
Moscow, through the Eurasian Economic Union, aims to facilitate trade between Russia, Central Asia and the rest of the world. The EEU has signed several free trade agreements, including oine with China. This region is also very important for China's BRI.

Before attending this summit, president Xi Jinping met wth Kyrgyz president Sooronbay Jeenbekov in Bishkek. The two countries signed a strategic partnership in 2018, and at this meeting it was decided to strengthen this partnership. China is Kyrgyzstan's largest investor and trading partner. Chinese companies are carrying out several projects aimed at strengthening the infrastructure of this mountainous country, such as the North-South alternative road to better connect the whole country.

Unlike other Central Asian states, Kyrgyzstan does not oil and gas resources and is looking to develop new activities, especially its high-tech sector, and expects a lot from China Chinese to develop innovative industries. For China, the creation of new infrastructure, including a possible railway line in Kyrgyzstan would better connect the southern part of Xinjiang province to Central Asia and eventually to Iran.
Kyrgyzstan is working hard to attract foreign investors, and the BRI is supporting this welcoming policy with new infrastructure to make travel easier across the country.
Share the post "Xi Jinping's visit to Central Asia (1): Kyrgyzstan"
Xi Jinping's visit to Central Asia (1): Kyrgyzstan