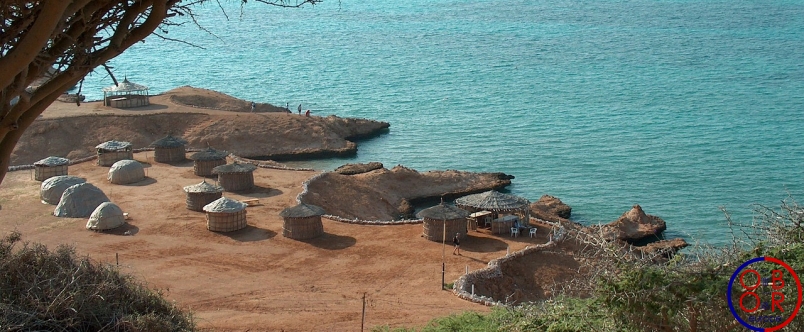 Emirati group DP World filed a lawsuit against China Merchants Port Holdings in the High Court of Hong Kong.
In November 2018, the DP World Group confirmed that it had launched an action against China Merchants in the Hong Kong court for building a free zone in a Djibouti terminal disputed between the Djibouti government and DP World.
In February 2018, DP World staff were evicted by Djibouti authorities from Doraleh port terminal that DP World had been managing since 2006 for a 30-year-concession. In late July 2018, the London International Arbitration Court ruled in favor of DP World concerning its eviction from Doraleh port terminal.
Djibouti authorities justified the seizure of this terminal by the fact that DP World would underutilize this port for the benefit of that of Berbera (very close to Djibouti) in Somaliland of which DP World was the main shareholder.
DP World is now turning to China Merchants, which holds a 23.5% stake in Port de Djibouti SA.

Some media have considered this dispute as a new obstacle to the realization of the BRI, following the challenges faced by railway projects in Malaysia. However, on the contrary, this dispute, could also, paradoxically, reflect advances made by the new Silk Roads project and its "normalization".
First, this dispute does not question the participation of DP World in the Belt and Road initiative. DP World manages many terminals and free zones on every continent, and even in China (Hong Kong, Tianjin, Qingdao, Shanghai, Shenzhen and Yantai).
In March 2018, this conglomerate became the main shareholder of the Khorgos special economic zone on the Sino-Kazakh border (51% stake) and acquired 49% stake in Aktau port on the Caspian Sea, two hubs of the Silk Road in Kazakhstan.
DP World is also associated with another Chinese port management group COSCO Shipping Ports which is very involved in the BRI (COSCO thus manages the port of Piraeus in Greece)
Furthermore, this dispute also shows that state enterprises have their own logic and behave like private companies. China and the United Arab Emirates have excellent relations; the UAE is very involved in the BRI. China Merchants and COSCO are Chinese state-owned enterprises competing on the new Silk Roads, while DP World is owned by the Dubai government. The participation of state companies is therefore not an obstacle to the success of the BRI.
In the event that this case is tried in Hong Kong, the decision of the court would be difficult to implement in Djibouti. This country has not yet signed a judicial agreement with Hong Kong. A new trial would then have to be held in Djibouti. This case highlights the need to develop judicial cooperation along the new Silk Roads.
After building the ports and roads necessary for the BRI, priority must be given to rules governing trade along the new Silk Roads. This new stage will take longer because it touches on some political issues related to sovereignty, and therefore requires a strong involvement of the BRI states. In January 2018, China announced plans to establish special courts to settle trade disputes between BRI parties. While this decision has sparked some mistrust among foreign companies, the case of DP World vs. China Merchants shows us that China and other BRI members will have to work together to develop common legal instruments to settle their trade disputes.
Share the post "DP World suing China Merchants: a sign of good health for the BRI?"
DP World suing China Merchants: a sign of good health for the BRI?