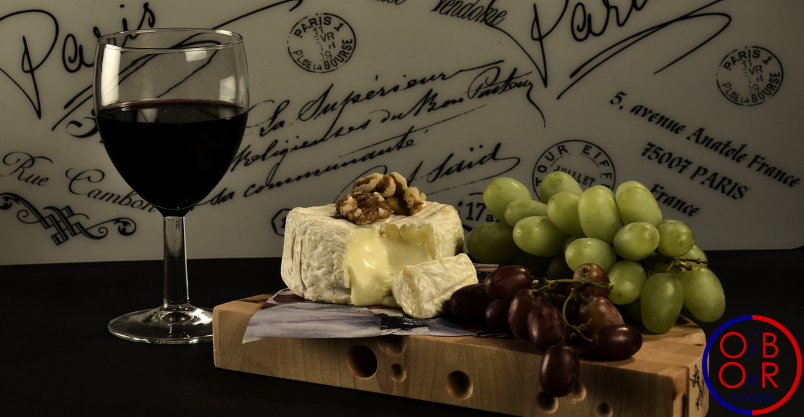 As the French President began an official visit to Beijing, Phil Hogan, the EU Commissioner for Agriculture and Rural Development announced the end of the negotiations for the preparation of the bilateral agreement between China and Europe on geographical indications. The agreement, which is yet to be approved by the European Parliament and the European Council, is expected to come into force before the end of 2020. The new agreement is expected to protect 100 European products and 100 Chinese products. It follows a first round of agreement that began in 2006 and resulted in the protection of 10 European and Chinese geographical indications in 2012.
175 more European products and 175 Chinese products are expected to join this new list in 2024.
New perspectives
This agreement marks an important step in Sino-European trade relations, and shows EU-China commitment to increase exchanges.
On the European side, many SMEs have long been worried about the (lack of) protection of their products in China and possible counterfeits that would affect the reputation of their products. This agreement would therefore encourage European producers to continue their trade with China with greater serenity.
The protection of geographical indications also illustrates the growing curiosity of European and Chinese consumers about local products. As part of the event "Silkologies Initiative" organized on November 4 and 5, 2019 in Paris, was screened the documentary "Chateau Pekin" by  Boris Pétric. In this film, we saw  that Chinese consumers were increasingly interested in different French wines, and not only in Bordeaux. The list of geographical indications protected by this new agreement includes many European wines. By protecting European names, China would open up even more widely its market to European products, and could create new opportunities for the European agricultural sector, which is currently experiencing a crisis. Similarly, the importance of the protection given to Chinese appellations must not be neglected. Europeans are also interested in Chinese products. For too long, Chinese products have been considered in Europe as poor quality products, especially for food products. The protection of Chinese geographical names would increase European consumers' awareness of high quality Chinese products. Just as the Chinese are discovering European wines, the Europeans will be able to gain better knowledge about the subtleties of the different Chinese teas, but also the goji berries of Jinghe (精河枸杞) and Chaidamu (柴达木枸杞).
The recognition of these names by China and the European Union will give more visibility to producers" home territories, that are mainly rural. It may reduce, particularly in Europe, farmers' fear of international trade.
Finally, we can also imagine that a better knowledge of Chinese and European products will encourage tourists from both regions to discover local "terroirs". Thus, the protection of geographical names could allow the development of a more rural and authentic tourism which would benefit regions that are still little visited.
The next actions to be taken
This recognition of geographical names is a major step for the development of trade between China and the European Union. We can only hope that similar agreements will be concluded with all the BRI states to highlight the great products of all the regions along the new Silk Roads.
It is also necessary to better coordinate actions among local producers that are mostly small businesses, so they benefit from this agreement. This means creating specific actions to publicize their products through better cooperation with public authorities and export agencies.
In both regions, it is also important to think of new ways of preserving local cultures that can become assets in international trade.
The lists of products covered by this agreement are available online: European products, Chinese products.
Share the post "Sino-European Agreement on Geographical Indications: a big step forward"
Sino-European Agreement on Geographical Indications: a big step forward