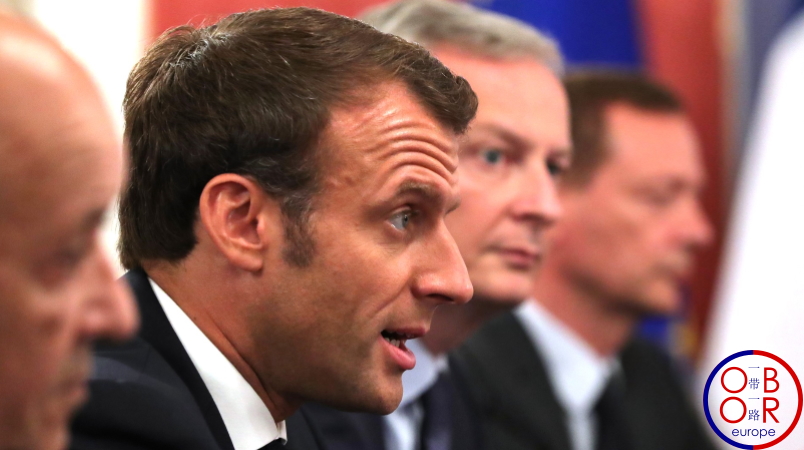 Like Angela Merkel, the French president has decided to visit China every year to defend French interests and strengthen Franco-Chinese cooperation. For his second visit to China from 4 to 6 November 2019, Emmanuel Macron was invited to visit the China International Import Expo; the French president with Xi Jinping, also inaugurated the new Pompidou Center in Shanghai.
This visit was an opportunity for China and France to recall their common position on the fight against protectionism. The French president advised Beijing to pursue reforms so that European companies continue to invest in the country.
Trade agreements
Regarding the agricultural sector, in addition to the agreement on geographical indications, China has granted new import approvals for French agribusiness companies.
Agreements have also been concluded in the aviation, aerospace, hotel and finance sectors.
French energy companies like Suez and Engie will cooperate with Chinese partners to develop clean solutions.
France has not yet announced joining the BRI; like Germany, France prefers to develop a response and cooperation at the European level to this issue. This coordination between European states is necessary to create a real partnership with China and support together the fight against protectionism and other global challenges such as global warming.
By the next Franco-Chinese meeting, the French and Chinese presidents will also have to think about new mechanisms to better support SMEs' operations in both regions, so that Franco-Chinese exchanges are not limited to multinationals and that every company is to see ChIna-Europe exchanges as an opportunity.
Euro bonds
President Macron comes in a context of rapprochement between China and the European Union. While the trade war between the United States and China is persisting, Beijing shows willingness to rebalance its trade in favor of Europe, as evidenced by the issue of Euro denominated bonds in early November 2019. This is the first time in fifteen years that China sells this type of bonds, for an amount of 4 billion euros. According to the Wall Street Journal, this decision could encourage Chinese companies to adopt similar policies and thus reduce their dependence on the US dollar.
Thus, contrary to popular belief, China hopes Europe to get stronger.
Share the post "Macron, Europe and China: towards a stronger relationship?"
Macron, Europe and China: towards a stronger relationship?