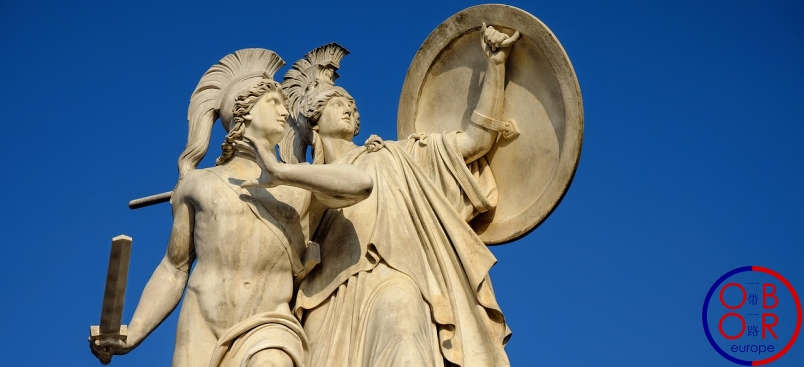 Greek President Prokopis Pavlopoulos has just completed a five-day visit to China during which he attended the Conference on Asian Civilizations Dialogue held in Beijing on May 15, 2019.
This conference, organized by the Chinese Ministry of Education and UNESCO, brought together more than 1,500 experts to discuss projects aimed at strengthening cultural exchanges in Asia.
Participants also worked on preserving the heritage of ancient Silk Roads.
On this occasion, the Greek President recalled the importance of dialogue between nations to avoid tensions.
During this visit, the Greek President held talks with Xi Jinping and Premier Li Keqiang, and discussed about the development of the BRI. He recalled Greece's commitment to the European Union, and considered China as one of the EU's main partners.
Prokopis Pavlopoulos also met with Huawei top executives. Despite US requests, Athens and many European capitals have decided to open their 5G  projects to Chinese companies including Huawei.
The Chinese company has already been present for about fifteen years in Greece and has participated in the deployment of fiber in the country.
Huawei has become a major company for the construction of the new Silk Roads, and is involved in many projects, such as the deployment of the PEACE optical fiber cable linking East Africa to Pakistan.
In Europe, Huawei won its first major contract in 2004 with the Dutch operator Telfort; since then, the Chinese company has multiplied operations, and has become almost indispensable for high-tech projects in Europe. Huawei also maintains research and development centers in Europe, and is a major innovator in Europe.
Through its "Seeds for the future" program, Huawei supports innovation in most EU states by awarding scholarships to the most talented students.
Although European governments are still looking for attracting GAFA, Chinese hi-tech giants have become special partners for European governments; and US sanctions against Huawei  are not likely to change this trend.
Greek President's visit to Huawei