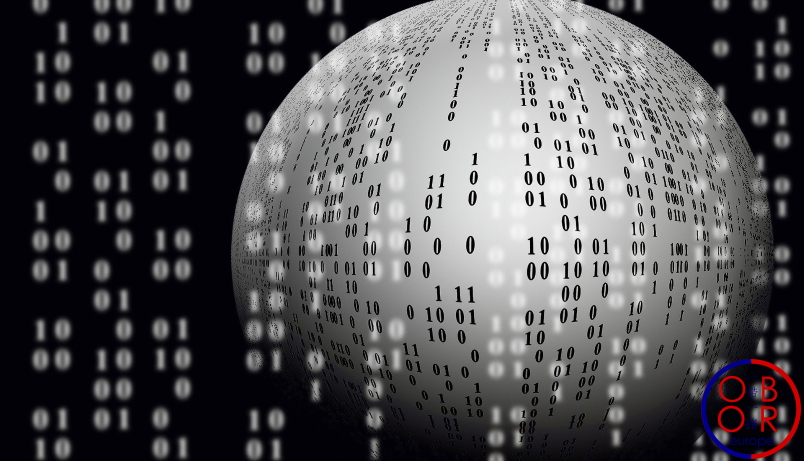 By Federica Russo
In June 2019, Chinese tech giant Huawei signed an agreement with its counterpart Mobile TeleSystems (MTS) to develop and launch 5G networks in Russia, emphasizing the importance of the rapprochement between Moscow and Beijing. Indeed, the partnership was singed on the sideline of the St. Petersburg International Economic Forum, where Presidents Vladimir Putin and Xi Jinping put technology high on their agenda.
Huawei has a consolidated position within the Russian market, where the company has built its reputation thanks to a "cost leadership strategy" that met the consensus of consumers looking for high quality and relatively cheap products. In addition, Huawei invested in Honor, one of the most  successful smartphone brand in Russia which accounts for 27.1% of the market in the first quarter of 2019. Today this multinational company founded by Ren Zhengfei is certainly ready to explore different paths to activate a new phase in  Russia, a country that offers interesting opportunities for a qualitative and quantitative growth.
Huawei is equipping a 5G zone at the All-Russian Exhibition Center (VDNKh) which will help to improve the urban  service management and the security system in Moscow; the company is studying the possibility of installing the Russian operating system Aurora on 360,000 of its tablets in order to facilitate the census operations; Huawei is considering the conditions to expand its research and development activities in Russia while strengthening cooperation with local universities by investing $7.8 million in the training of 10,000 Russian engineers over the next 5 years. These choices interpret the ambitions of Huawei's corporate governance whose aim is to surpass its rivals and to overcome the barriers imposed by other countries, but they are also a signal of China's desire to highlight its role in the key technological innovation sector through its champion company.
This latest 5G launch is not the first pilot scheme in the country, but it is probably the most relevant due to its political and geostrategic meaning. President Putin welcomes the renewed Chinese engagement in the next-generation of mobile networks. Since the high technology meeting held in Novosibirsk in 2005, Russia has adopted a more cooperating approach to Chinese technologies. Today, Moscow could be supported by Beijing in the process of acquiring technological know-how to fill the gap between Russia and some western nations. 5G technology is a must-have to compete in the international arena, but what are the benefits?
The fifth generation networks represent undeniable opportunities for people, businesses and cities. Thanks to 5G networks, consumers can download contents quickly, decrease time required to establish communication between devices and wireless networks, and experience an increased capacity. But it is probably across industries that the road to digital transfromation shows its true potential.
5G offers manufacturers the chance to build smart factories thanks to its ultra-low-latency connectivity, which could sustain a more flexible and efficient system characterised by sensors which monitor, analyse, and coordinate machines. This framework makes possible to capture and take advantage of automation, Industrial Internet of Things (IIoT), and artificial intelligence. During MWC Shanghai 2019, Mr. Ryan Ding, Executive Director of the Board and President of the Carrier BG of Huawei, pointed out the importance of 5G for industries, where it can accelerate digital transformation and business growth. Similarly, installing 5G-enabled IoT sensors on products could improve the effectiveness of monitoring activities along the supply chains in order to reduce human errors through data cloud.
Transportation may also be revolutionised by these networks, in virtue of a better control exercised through the Vehicle-to-vehicle (V2V) and Vehicle-to-Infrastructure (V2I) connectivity. While the former consists in the ability to exchange information with other automobiles, the latter is the exchange of data between vehicles and road infrastructures implemented to find a response to threats.
In the healthcare industry, 5G technologies have the potential to support the remote control of devices and to spread virtual reality (VR) and augmented reality (AR) which already allow medics to opt for specific treatments; they could play a big role in reaching people who live in rural areas, functioning as propulsive thrust for telehealth; they could also improve the efficiency of systems which store data related to patients.The agriculture sector could be optimized thanks to real-time data collection enabled by modern networks, while also the financial services, the energy and utilities, and media & entertainment industry could experience the positive impact of 5G.
However, in most regions there is still a limited access to the next-gen networks. Indeed, the countries which emerged as leaders in the field are the United States, Germany, the United Kingdom, South Korea, and China. In China, China Mobile, China Telecom and China Unicom launched their 5G services earlier this month, creating the largest commercial operating network in the world which involves 50 cities. But the main annoucement came from China's Ministry of Science and Technology which officially confirmed that China started researching 6G technologies with a consortium formed by government departments, 37 universities and companies in order to maintain China's leadership in innovation.
Ms. Federica Russo is an Italian freelance writer focused on Chinese economic engagement in the global scene, whose articles were published on Asia Times, the Nepal Istitute for International Cooperation and Engagement, Political Insights and Il Caffè Geopolitico. She studies business administration with a particular interest in Organisational Behaviour, Cross Cultural Management, and Leadership. 
Share the post "Huawei launches 5G in Russia: What are the benefits of next-generation networks?"
Huawei launches 5G in Russia: What are the benefits of next-generation networks?