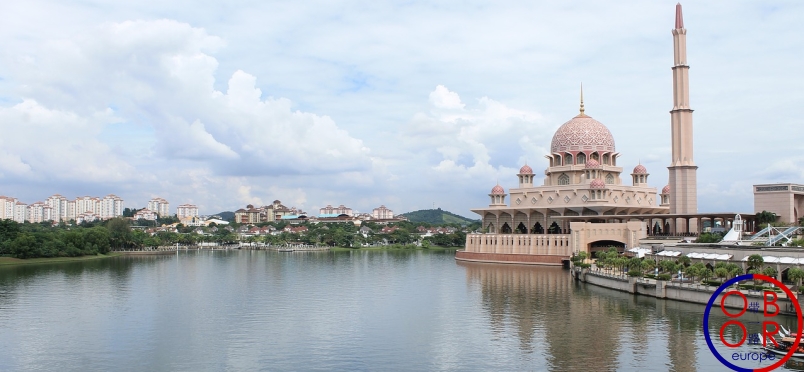 Malaysia's East Coast Rail link (ECRL) is on track again. On April 12, 2019, the Malaysian government announced that they agreed with China to resume this BRI project.
After his election as prime minister in May 2018, Mahathir Mohamad questioned the infrastructure plans decided by his predecessor, including the East coast rail link. This project was to be developed by Chinese companies and was an integral part of the BRI strategy supported by China. The Malaysian prime minister's decision was widely touted as a refusal to join the BRI and a failure of Chinese policy.
But it isn't. As we, at OBOReurope, had foreseen in September 2018, this new railway project was not called into question by the new Malaysian government. Mahathir Mohamad simply did not agree with the financial conditions of this project.
The whole project has been reviewed. Malaysia has managed to obtain from Chinese companies a 30% rebate with now total costs to be RM 44 billion (€9.4 billion) instead of RM 65.5 billion (€13.9 million). The planned line will also be 40 km shorter with a total length of 648 km.The first phases of construction will therefore start as early as May 2019!
This new episode shows that China in no way imposes its conditions, and the parties have enough power to negotiate a satisfactory agreement for all.
This new agreement defends the interests of both Malaysia and China.
With this new line, Malaysia will benefit from better regional connectivity. Furthermore, this new line will boost the development of Malay peninsula's East coast, which is traditionally less dynamic than the West coast.
This agreement is also a victory for China, because it shows that the "Belt and Road initiative" remains very attractive to foreign countries. This new line will also be a new segment of the corridor that will eventually connect Kunming in Yunnan to Singapore.
Malaysia in the BRI again