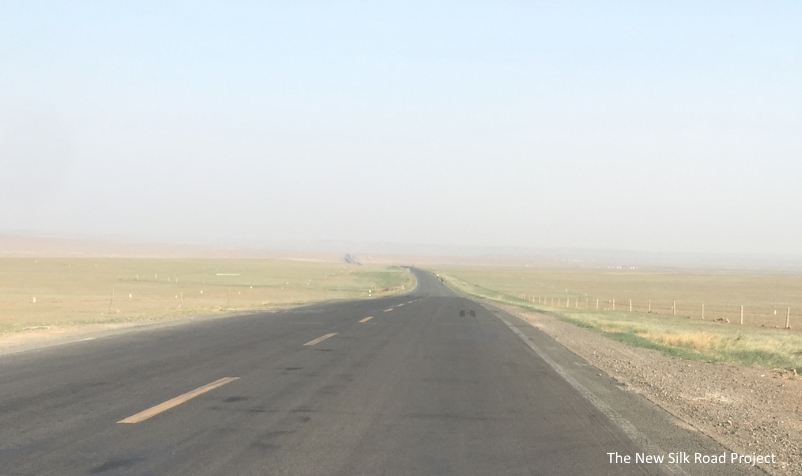 The new Silk Roads are receiving more and more attention from European media. This project raises fears of Chinese hegemony, but everyone agrees that the BRI is also creating opportunities and development. Two British students have decided to make up their minds for themselves and take the road to explore this new line of communication between Europe and Asia.
Interview with Charles Stevens founder of the New Silk Road Project.
What has sparked your interest in the Belt and Road Initiative? Can you tell us about your background?
The Belt and Road Initiative is a monumental undertaking. Although China is vague about its specific intensions, it is expected that over $4 trillion will be invested by the time it is completed. America's Marshall Plan is the only comparable project and cost $130 billion in 2015 value. Anything developed with this level of ambition is likely to be important both regionally and globally. The New Silk Road Project wants to make an independent assessment and evaluation of its progress.
Currently, I am an undergraduate at the University of Saint Andrews studying History. Tom Micklethwait, who I will be travelling the entire route with, studies Russian and Physics at Georgetown University. Will Hsu, who will be joining us in Europe, studies at Bath University and Rob Krawczyk, who is pursuing his master's thesis in BRI, will be joining us for China.
Can you tell us a bit more about the New Silk Road Project?
In June 2018, over 60 days, we will travel 10,000 miles across the length of China's Economic Belt from London to Yiwu; a strategic and economic centrepiece of China's Belt Road Initiative. Our expedition will be the first attempt to drive along the full length of the world's next great trade route – a nexus of power, culture and commerce that now sits at the heart of China's foreign policy. We will focus on two key corridors; the New Eurasian Land Bridge Economic Corridor and China-Central Asia-West Asia Economic Corridor. We aim to use first-hand insight to understand the ongoing infrastructure integration across Eurasia. We will attempt to engage with the politicians, business leaders and strategists visualising these projects, to the workers bringing them to fruition and the real people whose lives are being affected by them. The historic Silk Road is also a key part of our journey. For example, in Iran we will be visiting ancient Silk Road sites providing a compelling basis to link it to the new initiative.
How long will you stay on the route and which countries will you visit?
We will focus on two key corridors; the New Eurasian Land Bridge Economic Corridor and China-Central Asia-West Asia Economic Corridor. Over the 60 days we will visit over a dozen current and emerging 'Silk Road' hubs. These locales will include; UK, Belgium, Netherlands, Germany, Poland, Belarus, Latvia, Russia, Ukraine, Moldova, Romania, Turkey, Georgia, Azerbaijan, Iran, Turkmenistan, Kazakhstan, Kyrgyzstan, and China. In these countries, we hope to be able to engage with the industrial parks, intermodal terminals, ports, energy projects, and railway projects integrating the infrastructure landscape across Eurasia. This is increasing both trade and connectivity across Eurasia.  But this will not just be about monumental infrastructure: it is about the re-emergence of Eurasia into a contiguous and coherent whole and people whose lives are being shaken up by the creation of this new world order.

China's Belt and Road Initiative is about trade and logistics. What are the main logistics of your project? How will you finance your journey? Have you found supporters? Will you use a crowdfunding platform?
I think China's BRI is complex and currently a very nebulous initiative. Given that no official maps have been published, it does not have a stated completion date and a full list of BRI funded projects are not available, it is hard to say with certainty its precise intentions. Of course, trade and logistics is an important part of what is it trying to achieve but I think it also has strategic aims.
Creating a route and a precise timeframe was a challenge. Whilst two months is a considerable length of time, it is not long given the variety of sites we are looking to engage with. We were wanting to strike a balance between scope of engagement and depth of understanding in the specific projects. On paper, it can be very easy just to add another project you want to drive a couple of hundred miles to investigate but in reality it makes the experience superficial. Our goals, we feel, are comprehensive but achievable.
Currently, we are finalising discussions for securing a vehicle which we hope to announce in the coming weeks. There has also been an element of personal financing to contribute towards the funding of the trip.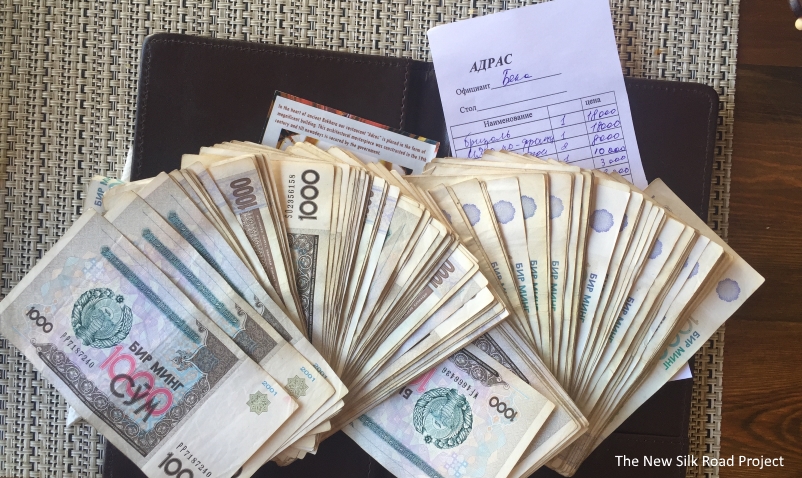 Is it your first time on the Silk routes?
During the Summer of 2016, I cycled a main branch of the ancient Silk Road from Beijing to Tehran (www.beijingtotehran.com). This project is similar in that we will also engage with the ancient Silk Road but in many ways is different to the prior journey. When cycling, we aimed to raise money for charity and become the youngest pair to cycle the 10,000km route. We were thrilled to achieve these goals in under four months. However, being able to observe the changes and developments in the regions we passed through provided some inspiration for undertaking this latest project. It showed the pace of change underway. This was particularly striking in Central Asia and ranged from new road upgrades in the Tian Shan Mountains to powerline installations along the Tajik-Afghan border. Will, who I cycled with, will be joining in Europe for this latest project.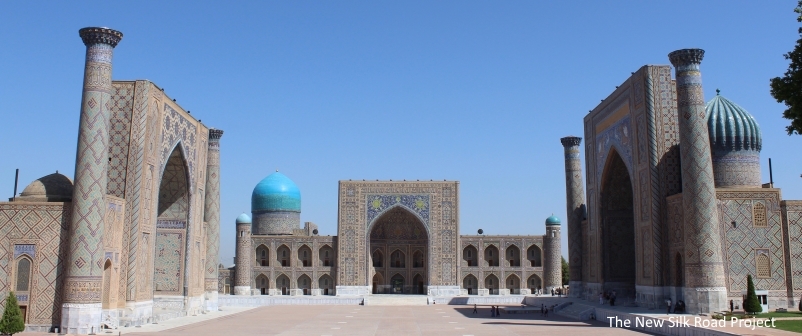 The BRI means new business opportunities in Central Asia, but the impacts on local populations have still not been quite studied. Do you also plan to meet locals and discuss about the BRI?
Yes, we hope to gain a deeper grasp of this. Indeed, one of the accusations levelled against BRI is that it does not have a comprehensive legal and ethical framework in place. Whilst its recently established 'Silk Road' courts maybe a step towards achieving this, many have argued that they favour China's agenda.
Do you intend to continue your interest in the BRI when you return to England?
In some capacity, it is an area I would like to continue engaging with.
Do you think that the BRI is covered enough by media in Europe?
As you have mentioned, the coverage of BRI is increasing and it is starting to gain the exposure that other significant international developments receive. In more specialized publications like your own and foreign affairs journals the coverage is certainly more thorough than the mainstream press. I think it will continue to increase though. If Western Europe chooses to pursue a closer relationship with BRI then I am sure this will also contribute.
Charles Stevens is the Founder of The New Silk Road Project. If you would be interested in further information on the project please visit www.thenewsilkroadproject.com or email info@thenewsilkroadproject.com.
Share the post "The New Silk Road Project: interview with Charles Stevens"
The New Silk Road Project: interview with Charles Stevens