by Dr. Sebastien Goulard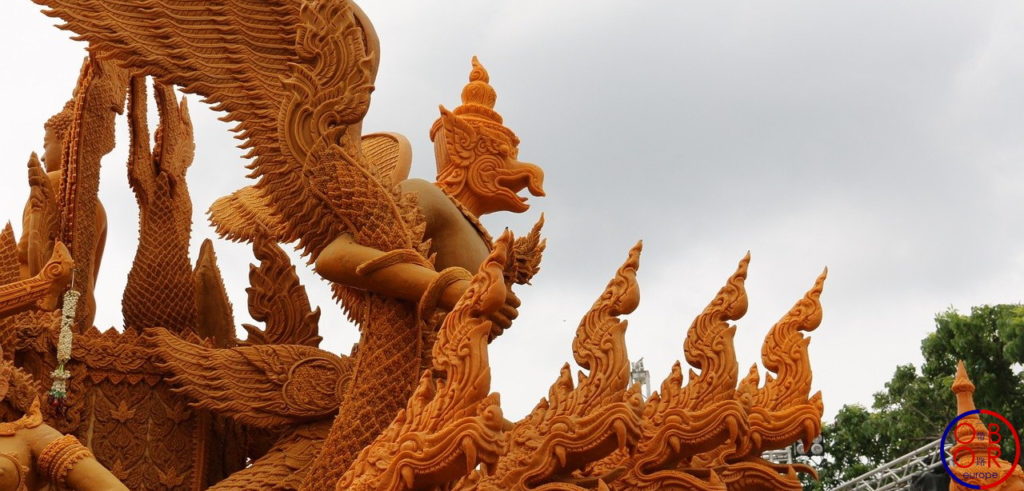 While the construction of the China-Laos railway is making great progress and must be inaugurated by the end of 2021, on late October, China and Thailand signed a first contract regarding the construction of a 252 km high-speed rail line between Bangkok and Nakhon Ratchasima. This segment is planned to be completed by 2026 and will serve six stations (Bang Sue Grand, Don Muang, Ayutthaya, Saraburi, Pak Chong and Nakhon Ratchasima) with trains running at speeds of up to 250 km per hour.
A first contract
Parties of this contract involved State Railway of Thailand, China Railway Company and China Railway Design; Thai Prime Minister Prayut Chan-o-cha chaired the signing ceremony, and stated that Thailand was ready to boost connectivity with China.
This is a major contract estimated at 50.6 billion Baht (€1.4 billion) that covers the purchase of track, electricity systems, train carriages and workers training. But the construction of the entire segment requires the signing of 14 contracts worth 179 billion Bahts (€5 billions).
This contract signing has been delayed for several months, because of Covid19 pandemic, some political unrest in Thailand, and long negotiations between Chinese and Thai parties regarding the project financing and the currency used in the contract. According to parties, 80% of the financing will be made in US$ and the remaining 20% in Thai Baht.
Bilateral negotiations and China's learning experience
For Maria Siow (South China Morning Post), this delay shows that, contrary to some perceptions, BRI host countries do have some bargaining power in bilateral negotiations with China. Per consequence, Belt and Road Initiative projects should not be perceived as solely Chinese projects, they are not imposed upon host countries, but result from negotiations and agreements between two countries to foster their cooperation and increase their trade.
Delays are also caused by the fact that Chinese infrastructure companies are still learning how to conduct projects abroad. Large infrastructure construction projects like the one adopted in Thailand require an understanding and some adaptation to local laws regarding land ownerships, and this makes these projects quite complex to develop. With the BRI, Chinese companies are gaining a valuable experience in conducting projects abroad.
China, Thailand, and Southeast Asia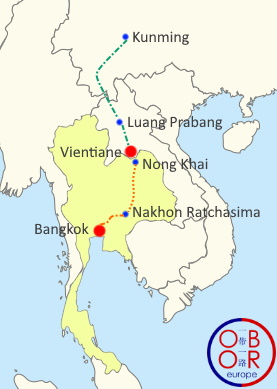 This future line will only constitute a short segment of the China-Thailand high-speed railway.  A second segment connecting Nakhon Ratchasima with Nong Khai on the border with Laos will start when the first phase is completed. The line would connect Kunming with Vientiane, Bangkok,  and in the future, Kuala Lumpur and Singapore. It is part of the ambitious BRI connectivity project between China and Southeast Asia. Thanks to this railway network, not only Chinese will easily travel to Laos, Thailand, Cambodia and Malaysia, but Thai, Lao, Cambodian businesses  will have more opportunities to develop trade within the Southeast Asia region. The China-Southeast Asia BRI railway will support regional connectivity. 
Railway and land development in Thailand
The new line may also help Thai authorities plan the development of Bangkok. The capital city faces many issues due to massive urbanisation. Thanks to the new high speed railway, it will only take about 90 minutes to travel from Bangkok to Nong Khai (instead of eight hours). With adequate urban policies, Thai authorities may use this railway line to decentralize the country and create other economic hubs outside Bangkok.
New opportunities for SMEs
Railway construction in Thailand will create new business opportunities not only to large Chinese and Thai companies but also to local SMEs, in many sectors including real estate, transportation, waster management, but also tourism, catering.
A project opened to foreign companies
This line will not only offer opportunities to local SMEs but may also open new regions and cities to foreign and European companies and investors. For example, the region of Nakhon Ratchasima is one of Thailand's main agricultural production centers (for rice, tapioca). New infrastructures there, will make easier for foreign and European companies to explore the region and invest in the agrobusiness sector.
Thailand has a lot to offer, thanks to several local development initiatives such as the Eastern Economic Corridor, home to some of Thailand's most innovative industries; the new railway line will surely accompany regional development in Thailand.
The recently signed "Regional Comprehensive Economic Partnership" (RCEP) by ASEAN nations, China and Australia, Japan, New Zealand and South Korea will surely also boost investment in connectivity projects in Southeast Asia.
Share the post "Agreement on high-speed railway construction in Thailand"
Agreement on high-speed railway construction in Thailand