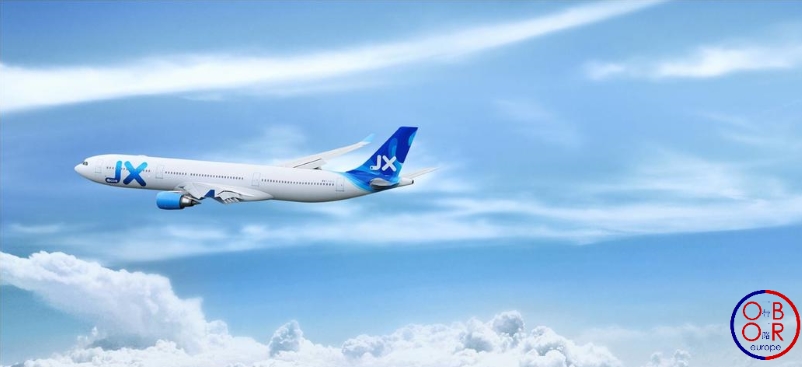 We often talk about Chinese companies moving to Europe, but European companies are also developing activities in China, this is the case of XL Airways  a French airline company.
On July 9, 2018, was inaugurated the first flight connecting Paris Charles De Gaulle Airport to Jinan in Shandong. It is the first scheduled flight between the capital of Shandong province and a city in the European Union.
Until now, XL Airways operated mostly long haul flights to more traditional tourist destinations in North America, the Caribbean, the Indian Ocean and Israel.
But  XL Airways aims to  attract  more incoming passengers to Europe, and allow Chinese tourists from Shandong to visit France.
XL Airways wants to respond more closely to Chinese demand and offer direct flights from other cities than Beijing and Shanghai.
Jinan, a metropolis of over 3 million people, is the largest city in Shandong, one of China's most populated provinces with 95 million inhabitants, and this population is  eager to discover new horizons. Until now, most international destinations from Jinan were in Asia.
After a sharp decline in 2016, Chinese tourists  are visiting France again. Nearly 12 million Chinese tourists traveled to Europe last year, and France remains one of their favorite destinations. The Greater Paris Authorities aim to attract 2 million Chinese tourists by 2020; this goal will only be achieved if big Chinese cities other than Beijing, Shanghai and Guangzhou are directly connected to Europe. The key to the success of European companies in China lies in their ability to penetrate the less saturated markets of the main provincial capitals.
2018 is the EU-China Tourism Year ; no doubt that other initiatives and new lines will connect France to China. This is only the first stage of XL Airways' development in China; new lines may be operated in the future.
XL Airways' new activities  in China are not strictly speaking part of a BRI project, but this answers to the spirit of the BRI. The Belt and Road initiative is not only about  economics, but also about culture, and XL Airways' approach helps for the  mutual discovery of Europe and China.
XL Airways lands in Jinan