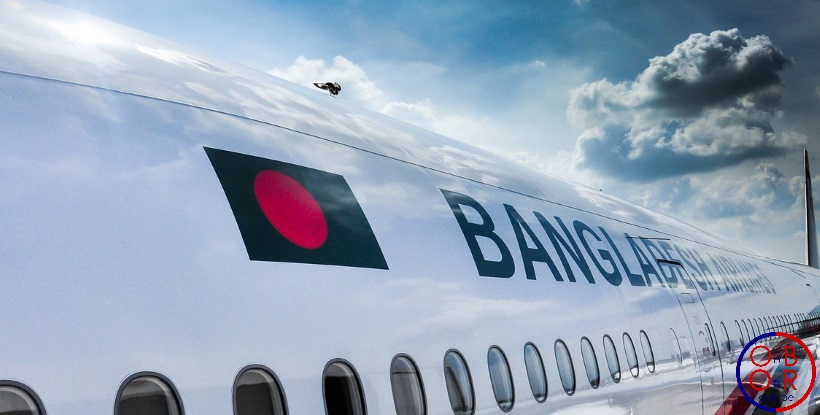 In October 2017, Shahidul Haque, Bangladesh's foreign secretary reaffirmed his country's desire to join the Belt and Road initiative, at the World Economic Forum in New Delhi. Shahidul Haque stated that his country needed to be better connected to the rest of the world. Bangladesh had already agreed to take part in the Chinese initiative in 2016 and is now encouraging its Indian neighbor to do the same. The government of Bangladesh recognizes that this project could have an impact on its sovereignty, but they also know that greater regional integration will bring more prosperity to their people.
According to the UN, Bangladesh belongs to the least developed countries, but since 2011 it enjoys a a  6% growth rate per year. In 2016, its growth rate (7.1%) was higher than that of China (6.7%). Infrastructure needs are huge. At every monsoon, the country faces severe floods that threaten its crops and impact its population. The creation of new infrastructures such as transport or dykes would ensure new jobs for the local population. New opportunities at home could limit the emigration of millions of Bangladeshi people to India, the Gulf States and Europe.
The development of projects linked to the Belt and Road initiative could also bring stability to Bangladesh and improve relations with its neighbor Myanmar.
Myanmar is experiencing serious inter-ethnic tensions in Rakhine State, which have forced nearly half a million members of the Rohingya community to seek refuge in Bangladesh. This humanitarian drama has deteriorated relations between Bangladesh and Myanmar, and threatens the infrastructure projects carried out by Chinese companies in Myanmar.
While Beijing had previously maintained a policy of non-interference in the internal affairs of foreign countries. The development of the Belt and Road initiative will urge China to become more involved in regional affairs. In October 2017, Beijing sent nearly 150 tons of aid  to refugees in Bangladesh.
China also offers its mediation services so that Myanmar and Bangladesh regulate their conflicts. Last April, the Burmese government rejected this offer and favored bilateral negotiations with Bangladesh. However, if no solution is found, and if international pressure increases on Myanmar, Chinese mediation will prove to be necessary.
Thus, the Belt and Road initiative, which is first a commercial and economic project, is becoming more and more political. Investment programs linked to the Belt and Road are expected to bring more stability to South Asia. The Belt and Road projects are expected to strengthen the integration of Bangladesh and Myanmar and thus reduce tensions in the region.
Share the post "Bangladesh: breaking isolation, joining the BRI"
Bangladesh: breaking isolation, joining the BRI