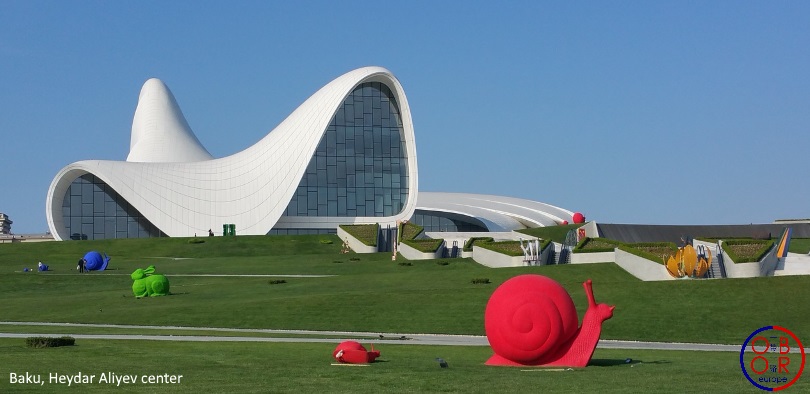 A new route through Caucasus may be added to the various corridors of the Belt and Road initiative.
In April 2017, Kazakhstan, Azerbaijan and Georgia signed a protocol on a future Trans-Caspian International Transport route. Other regional states such as Ukraine and Uzbekistan may join this initiative. This project was launched in 2013 and the line has been tested several times since 2015. The Caspian Sea route from Khorgos in the Chinese province of Xinjiang to the port of Piraeus in Greece where China has massively invested, via the Caspian Sea and the Black Sea, could prove faster than continental railway lines passing through Russia. But in order to make this route effective, Caucasian states and Kazakhstan must modernize their infrastructures and coordinate their efforts.
This road could have the favors of China which strengthens its presence in the Caucasus. In May 2017, China and Georgia signed a free trade agreement that is expected to enter into force in 2018
In addition, China may also strengthen its relations with Azerbaijan as suggested by a possible future visit of President Xi Jinping in Baku.
This project should not be seen as a competitor to the Russian road, but rather as a complementary way to unclog other corridors. It is also an opportunity for Caucasian states to better connect with China and Europe. This new route will enable the revitalization of the major ports of the Caspian Sea, namely Baku in Azerbaijan and Aktau in Kazakhstan, but also those in the Black Sea.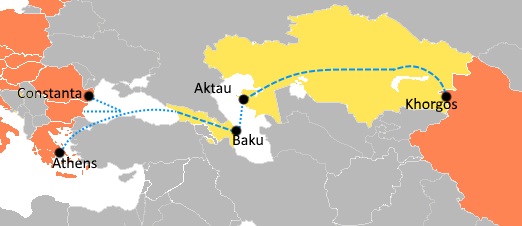 The European Union could also benefit from this new path. The ports of Constanta in Romania and Burgas in Bulgaria may also be integrated into this new network. A better connection of these ports to European rail networks should therefore be considered. Furthermore, European companies will have to remain attentive to the investment possibilities that the new Caucasian road would create.