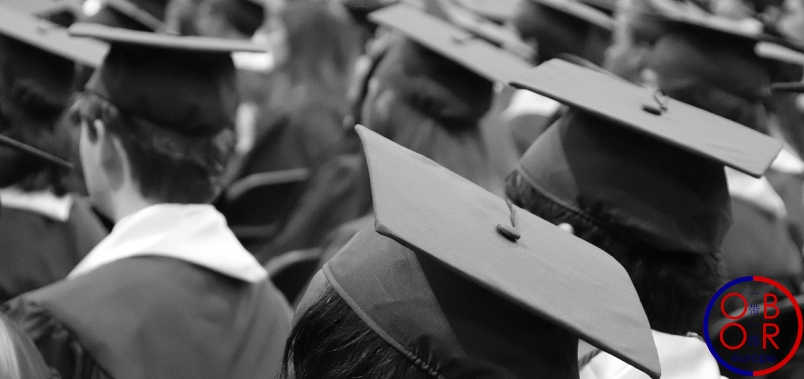 Education is an important part of China's "Belt and Road Initiative". The Chinese programme's main objective is to increase trade between China and other countries, but it also aims to strengthen academic cooperation, research, and student exchanges. In 2015, was inaugurated the University Alliance of the Silk Road bringing together hundreds of institutions to develop joint programs. In China, several universities have created specific departments for the study of the new Silk Roads, which attract many foreign students
In February 2019, the British Chamber of Commerce in China, in cooperation with Venture Education, published a report on education in the Belt and Road initiative, and on opportunities created by the BRI for the British education stakeholders.
Chinese universities are more attractive to foreign students
China has become a key player in higher education. In 2017, China welcomed nearly 500,000 foreign students, making it the second largest destination after the United States. Foreign students, particularly from BRI countries, are increasingly choosing to study in China, particularly through the establishment of dedicated programs and scholarships. These students are attracted by the quality of education in China. According to Shanghai ranking in 2018, 10% of the world best universities were located in China (51 out of 500). Foreign students are also attracted by opportunities offered by Chinese diplomas back in their country, knowing that China has become, thanks to trade and investments, one of the main partners of African and Asian states.
The Chinese language is less and less a barrier to the arrival of foreign students in China. Many Chinese universities offer programs in English. Furthermore, the Chinese language enjoys an unprecedented development abroad. This growth is the consequence of the development of Confucius Institutes around the world, but its also results from some foreign countries' policy to offer Chinese language education to their students. Thus, in 2018, Uganda chose to make Chinese compulsory in high schools. A similar decision was adopted by Saudi Arabia in early 2019. There is no doubt that other states will follow this trend.
China's influence in the field of education also involves the multiplication of degree recognition agreements between Chinese and foreign universities; this makes it easier for foreign students to pursue their studies in China at a higher level (MA degree).
Finally, China offers the brightest foreign students the opportunity to stay in China to develop their projects. Thus, since 2015, China have delivered specific visas for foreign students that allow them to stay and work in China for up to five years after graduation. This measure could enable China to capture international talent in high technology and compete with US research centers.
British excellence along the new Silk Roads
China is not the only country to take an interest in the educational aspect of the new Silk Roads. While the UK is about to leave the European Union soon (?), London is looking to strengthen relations with the rest of the world, including China.
Although the United Kingdom has not officially joined the BRI, many British companies and institutions have expressed interest in the Chinese initiative.
This report published by the British Chamber of Commerce in China presents UK's strengths to become a leader of education in the context of the BRI.
The United Kingdom is now the third destination for Chinese students after the United States and Australia. Chinese are the most numerous foreign students in the United Kingdom in front of American students, with nearly 95,000 Chinese students in the United Kingdom (in 2016-2017). The role of English as an international language means that British universities will continue to attract foreign students, especially from Asia. The English technology institutes also present innovative programs that could be of interest to BRI students.
This report also notes that the development of the BRI could create a greater demand for international schools along the new Silk Roads. British curriculum is today preferred by in international schools. This trend could accelerate as BRI projects come to fruition.
The development of the BRI will also require considerable investment in teacher training. For the British Chamber of Commerce, British teaching methods have been proven, and these trainings could be given by UK educational companies.
British education presents experience, high quality and prestige to be strongly involved in the BRI educational projects.
The European Union and BRI education
The BRI is also a great opportunity for European Union member countries to increase their attractiveness to foreign students. The context of Brexit could strengthen the attractiveness of European universities for foreign students over British universities. Following the Brexit, Asian and Chinese students in particular could turn more heavily to European universities. Chinese students are already among the largest group on the European continent, and Sino-European university agreements could multiply as cooperation between the EU and China progresses.
Brexit could enhance the attractiveness of other English-speaking EU members such as Malta and Ireland. In the latter country, the Chinese student group is already the second largest after that of the Americans. European universities, particularly those offering programs entirely in English, could also benefit from the BRI boom.
European states could also share their experiences on vocational education and teacher training in developing countries along the new Silk Roads.
Recommendations
Like UK institutions, European universities must be interested in the development of the BRI, create specific programmes to BRI educational challenges.
In addition to Chinese students, Chinese students, European universities will have to look for new actions to attract students from other BRI states such as Myanmar or Pakistan and develop agreements with local institutions.
To continue to offer a European educational model, EU universities will have to offer new courses that best meet the needs of BRI countries.
Finally, European universities and institutes of higher education will have to think about offering courses that are totally or partially in Chinese as this language is getting more popular in BRI countries.
Share the post "British and European universities and the BRI"
British and European universities and the BRI