by Dr. Sebastien Goulard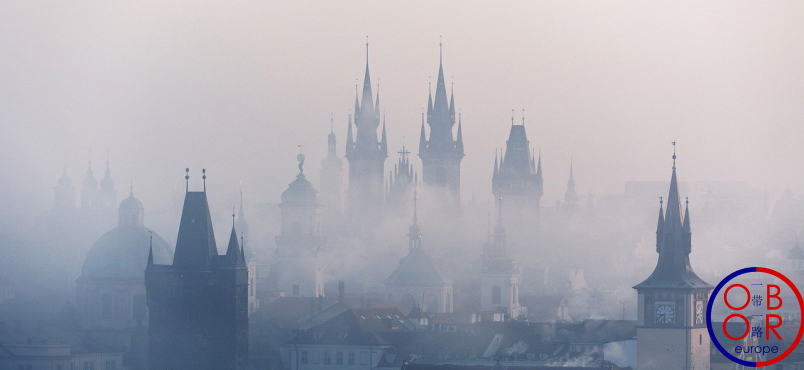 The 17+1 format launched in 2012 has been facing some turbulences recently. In march 2021, Lithuanian Foreign Minister Gabrielius Landsbergis stated that the initiative had brought almost no benefit to Lithuania.
Lithuania is not the only country to have been upset by the 17+1 format. At the last virtual meeting held on February 9, several countries: Bulgaria, Estonia, Latvia, Lithuania, Romania, and Slovenia did not send their top leaders (President or Prime minister) to the conference, but were represented by lower rank officials. Does it mean that it is the end of the 17+1 format, or that this mechanism needs to adapt to a new context?
Central Eastern Europe and China
Central Eastern European (CEE) countries had long been quite motivated to strengthen relations with China. Actually, all CEE countries joined the Belt and Road Initiative in 2015. For some years, the 17+1 format was quite successful and attractive. In 2019, Greece, that was not initially included in the initiative, joined the 16+1 format (that then became the 17+1 format). The same year, at the Second Belt and Road Forum for International Cooperation, Austrian Chancellor Sebastian Kurz expressed interest in joining the 17+1 format to make Austria a hub between Western and Central Europe for Chinese projects.
Limited private investment
By joining both the 17+1 and the BRI, CEE countries expected rapid surge of investment from China to modernize their industries and infrastructure. However, in spite of warm relations between China and CEE countries, investment flows from Chinese private companies have been limited in Central Europe, as Chinese investors still prefer to increase their activities in Western Europe to acquire world renowned iconic brands (for example Club Med in France, or Volvo in Sweden) and have access to larger markets. Participation in the 17+1 format has not transform CEE into a magnet for Chinese investment.
Some obstacles to China's BRI in CEE
When China and CEE countries launched the 17+1 format, both parties expected rapid outcomes, but China-Central Europe projects have been slowly developed and the BRI has faced some obstacles.
CEE is a strategic region for China to gain better access to the EU market. In 2016, China's COSCO acquired a majority stake in the Piraeus port in Greece. China, then, hoped to connect this port to Central and Western Europe through a new railway line. A first segment was planned between Belgrade (Serbia) and Budapest (Hungary), but the construction has been delayed and the project initially did not comply with EU regulations. Chinese companies discovered that preparing projects in the EU took quite a long time.
Moreover, contrary, to some developing nations, CEE countries have access to some financial support through EU integration mechanism and so are less keen to search for Chinese institutions' financial assistance.
Is there a Central and Eastern European block?
The 17+1 format was created on the assumption that CEE countries shared the same interests regarding China and were willing to work together to boost Sino-European cooperation. But reality is different.
Large disparities
First, CEE countries are very different from each other. Although they share some common features due to their recent history and the fact that were all former socialist countries (except Greece), their development stages are various, and the Covid19 crisis may deepen these disparities. Because of the current health crisis, according to IMF, Czech republic now overtakes Spain in GDP per capita. The division between Western and Central Europe is becoming less obvious. The gap between countries like Czech Republic ($40,293 PPP), Estonia ($37,033), Lithuania ($38,605) and Bosnia and Herzegovina ($14,895), Albania ($13,651), -all these countries being 17+1 members is huge. Therefore, it is difficult for CEE and China to develop a unique approach to their relations, as CEE members do not expect the same projects from China.
Lack of coordination
Although there are some regional initiatives to boost connectivity in the CEE region, such as the 3 seas initiative or the Visegrad group, coordination among CEE countries is still low. This prevents the development of large China-CEE projects, as each CEE country is focusing only possible Chinese investment on its own territory. CEE countries may behave like competitors in attracting China's attention.
EU Non-EU members
17+1 format does also gather EU and non-EU countries which makes difficult for China to develop a common approach. As integration is becoming deeper within the EU, the division between Western and Central Europe is less relevant. It is not a surprise that China's BRI projects are making progress at a faster path in non-EU European countries such as Serbia.
Although some CEE EU members may be frustrated by Western European countries' (mainly Germany and France) influence over EU institutions, they understand that EU-China dialogue is the key to boost relations with China. CEE EU countries will benefit from the recent EU-China comprehensive agreement on investment or the EU-China agreement on geographical indications.
Per consequence, it is hard for CEE members to imagine what can be achieved through the 17+1 format, as the most important decisions are taken on bilateral level between Brussels and Beijing.
The 17+1 format imagined by China has become less relevant and may be modified at the next session. But this does not mean that the relation between CEE and China is becoming weaker, it simply means that the distinction between Western and Central Europe has started to fade away. Relation between China and the EU (not matter Western or Central Europe) remains strong.
Is the 17+1 format still relevant?