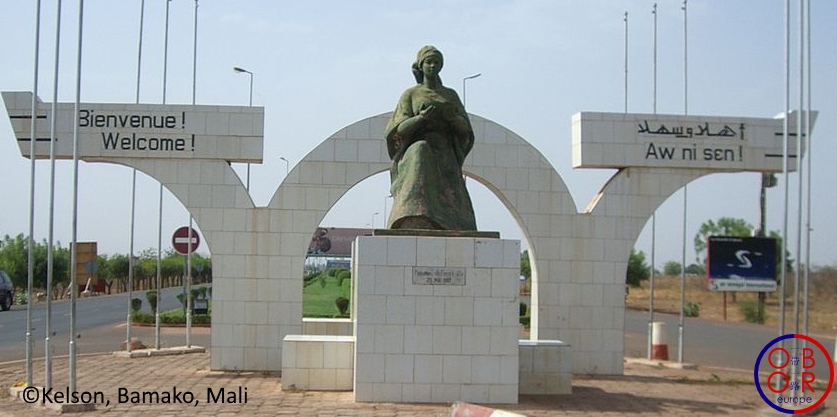 On July 25, 2019, was held in Bamako a ceremony for Mali's accession to the "Belt and Road initiative" in presence of Foreign Minister Tiébilé Dramé and Chinese Ambassador Zhu Liying.
China is already one of Mali's main economic partners. Mali exports consist mainly in raw materials. For Mali, the BRI is an opportunity to attract investment in other activities and to develop its infrastructure. New infrastructure is needed to improve connectivity within its territory. Desert covers two-thirds of its territory. The country also has to cope with rapid demographic growth. In 2017, the Malian population reached nearly 18.5 million inhabitants, whereas there were only 10 millions back in 1997. The country must develop new cities and new networks (water, electricity).
Greater regional cooperation
For Mali, a landlocked country, participation in the BRI cannot be envisaged simply in the context of bilateral relations with China. Mali will have to work with its neighbors to develop new regional instruments, to improve transport and trade.
The African Continental Free Trade Area, soon to be implemented, will surely strengthen trade in Africa; this initiative is supported by China.
The fight against terrorism
On the other hand, Mali's development, as well as that of its neighbors, is largely conditioned by security issues. The country has suffered from a major armed conflict launched by Islamist terrorists from 2012 to 2013. Since then, peace has been restored thanks to the efforts of the international community, but tensions persist.
China is committed to stability in Mali and contributes to peacekeeping operations. In May 2019, 413 Chinese soldiers were sent to Mali as part of the United Nations Multidimensional Integrated Stabilization Mission in Mali (MINUSMA).
China also supports the « G5 Sahel » force to bring peace to Mali and neighboring countries, and in April 2019, the country, through the voice of its ambassador to the UN, called on the international community to step up its efforts in this region.
Security is a priority issue because it is the condition for future investment projects in Mali.
Mali officially joins the BRI