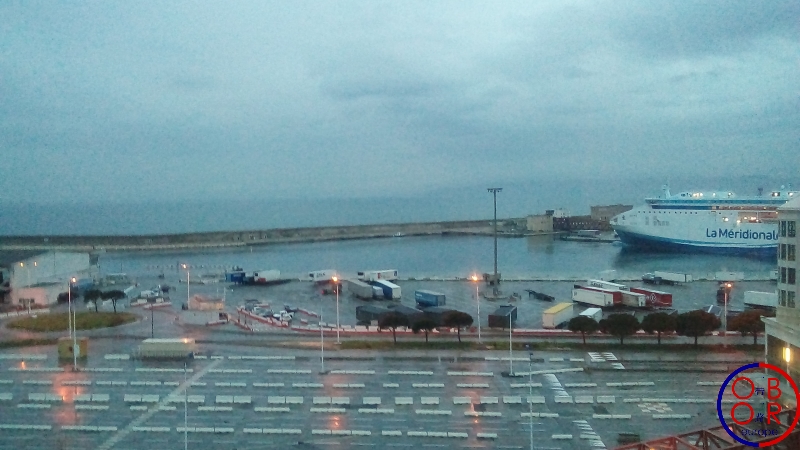 The 2nd MEDports forum was held in Marseille on February 7-8, 2017.
The MEDports forum aims at boosting cooperation among ports located on  the North and Southern coasts of the Mediterranean sea. A MEDports association was inaugurated at the conclusion of the forum.
During this event a special session was dedicated to the Belt and Road Initiative.
This session, moderated by Dr. Alice Ekman, (Institut Français des Relations Internationales), offered several presentations made by experts and officials about BRI possible opportunities for Mediterranean ports.
Hercules Haralambides (Erasmus University) made an introduction of the different routes that constitute the Belt and Road Initiative.
Fraser Cameron (EU Asia Center) focused on the history of the Belt and Road Initiative and the possible threats and challenges caused by this programme.
Mrs Liu Yuli (China's Minstry of foreign affairs) insisted on the BRI 's openness to foreign nations. She also called for the intensification of relations between China and Mediterranean countries .
Sebastien Goulard (Cooperans) highlighted the achievements of the BRI in emerging economies and showed how the BRI projects would change trade flows around the world. His presentation is available.
Goulard, Sebastien (2018), "Emerging Economies and Integration along the Belt and Road Initiative", MEDports forum 2018, 7 February, Marseille, accessed at https://www.oboreurope.com/wp-content/uploads/2018/02/Cooperans-BRI-OBOReurope-MEDports-forum-2018.pdf.
Mediterranean ports authorities officials and entrepreneurs who attended the session were particularly interested in possible cooperation projects between China and Mediterranean countries.
At first, the BRI concept seemed relatively vague for the audience, experts gave them some insight about it and answered to their interrogations.

More conferences and dedicated events will have to be organized to increase European and North African awareness about the BRI.
Marseille-fos, Marseille port authorities, organised this event and showed great motivation to develop more ties with the Belt and Road Initiative.
The city of Marseille could become one of the main hubs of the BRI in the Mediterranean region thanks to its integration in Southern Europe and its historical relations with North Africa.
Last year, Marseille had opened the largest EU-China textile cluster in Europe. More projects could be implemented when local entrepreneurs and officials understand the opportunities offered by the new silk roads.
BRI session at MEDports forum 2018