by Dr. Sebastien Goulard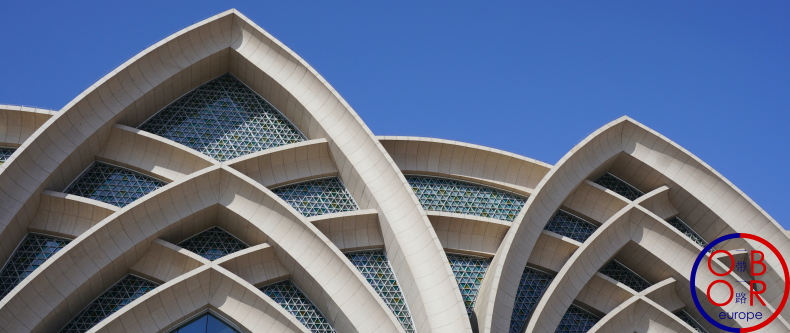 From the 18th to 22nd of August, was held in Yinchuan, the capital of the Ningxia Hui Autonomous Region, China, the 5th China-Arab States Expo. More than 1,000 companies attended the event either  on-site or online. In the past, several Arab leaders and ministers made the visit. This event also illustrates Ningxia's new ambition in the Belt and Road Initiative (BRI).
The expo
Over the years, China has become the main trade partner of most Arab states. Oil and gas represent the largest share of imports from Arab states to China. With this expo, Arab companies can diversify their exports to China, and show other products. It is also an opportunity for Chinese companies to offer their services for the construction of new infrastructure facilities in transportation or energy.
The expo did not entirely focus on trade; several forums were held to study possible cooperation in other sectors, including sustainability and water management, as many Arab states face water stress and are looking for solutions. During the expo, €530 million worth of deals were signed between Chinese and Arab companies, including the construction of some wind energy projects in Egypt.
Ningxia and the BRI
For Ningxia region, this expo has become a major event to advance its Middle East strategy within the BRI framework. Ningxia is China's smallest autonomous region (66,000 sq. kms) with a population of only 7 million inhabitants where a sizeable Hui minority,  who are Muslim, lives. Like many Chinese western provinces, Ningxia has long suffered from a low development, compared to the wealthier Eastern provinces. When the BRI was first launched in 2013, Ningxia saw this initiative as an opportunity to revive the old Silk Road and develop new ties with Central Asia and Western Asia. In 2016, both Emirates and Sichuan airlines started a new service between Dubai and Yinchuan, as trade between Ningxia and Middle East was getting bigger.
In April 2021, Ningxia unveiled its own development plan for the construction of the BRI and the creation of some pilot economic zones.
One priority is to develop transportation domestically with more air routes to the major coastal megalopolises, but also new train lines to Tianjin, Russia and Mongolia.
Along the China-Arab states expo, new events will be organized in several industries including agriculture, energy and digital economy.
A special e-commerce pilot zone is to be inaugurated in Yinchuan to encourage domestic and foreign investment in the high-tech sector.
Ningxia will also develop new projects to develop its attractivity abroad and better accompany its companies in their international projects in the Middle East region.
Ningxia and the China-Arab States Expo