by Dr. Sebastien Goulard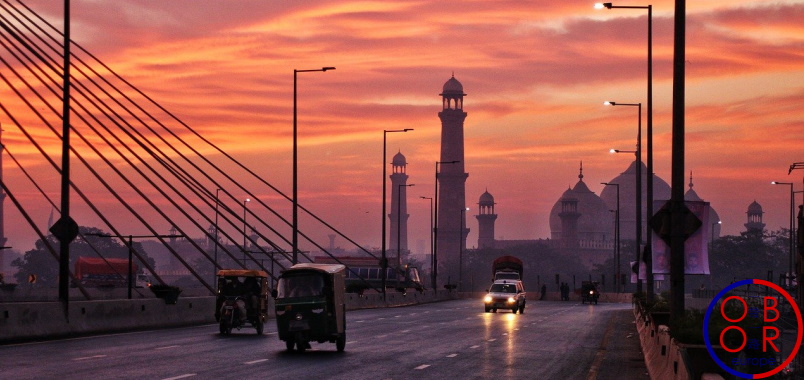 In November 2020, a Chinese think tank proposed the ban of coal-fired power plants construction for future BRI projects. This suggestion illustrated the recent move adopted by China towards renewable energies and a greener Belt and Road Initiative (BRI).
This new ambition affects other countries involved in the BRI, and some developing countries such as Pakistan, are changing their plan and are going greener.
New ambitions for the 5th anniversary of the Paris Agreement On Climate Change
To mark the 5th anniversary of the adoption of the Paris Agreement on Climate Change, a Climate Ambition Summit was held on December 12, 2020. This virtual conference, organized by the United Nations, France and the United Kingdom brought together over 70 heads of states to assess the efforts made to reduce carbon emissions, and announce their future actions. 
Many countries including EU members announced some very ambitious targets. According to Ursula von der Leyen, president of the EU commission, the EU is committed to cutting carbon emission by 55% by 2030 compared to 1990 levels.
China will continue to boost renewable energy. In 2030, 25% of total energy consumption will come from non-fossil energy sources (compared to 15% in 2020).
It is worth mentioning that developing countries, -where pollution and energy consumption are bound to increase-, have also announced some interesting and effective policies to reduce carbon emissions.
No more coal-fired power plants in Pakistan
Among leaders of developing countries, Pakistani Prime Minister Imran Khan made a major decision regarding the future of his country. During this virtual event, Imran Khan announced that Pakistan would no longer construct coal fired power plants, and would opt for renewable energies.
Pakistan is a developing economy and faces regular power shortages due to insufficient power production and limited power infrastructure. Pakistani cities, like many cites in South Asia, are suffering from heavy air pollution. For example, air quality in Lahore is considered hazardous.
In his speech, Imran Khan claimed that by 2030, 60% of energy production will come from renewable resources, including wind power, solar power and nuclear power plants; he also stated that 30% of cars in Pakistan will be e-cars by 2030.
Coal energy had long been negligeable in Pakistan, and has only increased in the last few years to reach about 20% of total electricity production. With this decision, Pakistan is making a U-turn.
Current coal fired power plants projects maintained in the CPEC
However, the bold and ambitious decision taken by Khan's administration does not threaten the current fossil fueled projects that are already under construction in Pakistan within the CPEC framework.
Several coal fired power plants have been financed and/or constructed in Pakistan with the technical and financial support offered by China. These constructions will not be stopped as Pakistan's energy needs are huge, and the country faces regular power shortages. But two planned coal power plants have been cancelled by Imran Khan's government.
The decision taken by Imran Khan is quite sudden as Pakistani National Transmission and Dispatch Company unveiled a plan to increase coal power capacity from 11 to 38GW between 2030 and 2047, in April 2020. It shows the confidence Prime Minister Khan has in the CPEC to promote greener energies.
Coordination and support from China
Prior to this announcement at the Climate Ambition Summit, Minister for Energy Omar Ayub Khan met with recently appointed Ambassador of China to Pakistan Nong Rong in early December to discuss energy cooperation. Both parties agreed to develop more energy projects together within the CPEC framework. As Chinese companies are moving away from fossil fueled energy projects and are adopted much greener energy solutions, there is more room for cooperation and experience sharing in renewable energy.
As mentioned by Dr. Erica Downs (SIPA), there was a mismatch between a coal-fired CPEC and Chinese companies that are moving away from this energy. The development of renewable energies in Pakistan will help for increasing investment from Chinese energy startups to Pakistan.
Furthermore, Chinese banks and foreign financial institutions are now giving priority to green projects over coal-fired power plants for their financial operations regarding the Belt and Road Initiative. Imran Khan's decision may help finance future projects.
Oil and gas projects in jeopardy?
The new path followed by Pakistan may also challenge the current investment in the oil and gas sector. Imran Khan did not mention oil and gas in his speech. In the past, Pakistan relied mostly on oil and gas for its energy consumption. One of the main objectives of the CPEC is to develop new refineries and makes Gwadar an energy hub connecting Central Asian oil and gas markets to the world. The former oil and gas infrastructure in Pakistan were not environmentally friendly, as they emitted too much gas. With the CPEC, more modern and efficient infrastructure have been constructed.
Gas and oil will continue to be some major energy sources for Pakistan, and the region. But renewable energies are likely to get developed also in Central Asia to the construction of the Belt and Road Initiative.
Renewable energies on the CPEC
Pakistan will need to continue to increase its electricity production capacity in order to meet the growing demand from Pakistani companies and cities. But as highlighted by Prime Minister Imran Khan, this can be achieved through the construction of hydropower plants, wind mills or solar power plants. These renewable energy plants are becoming cheaper ; however, the best locations most wind mills are outside the main urban centers, and so some expensive transmission lines need also to get built.
The coal-fired power option that was earlier adopted by Pakistan was challenged by several experts that pointed out the failing prices of renewable energy sources. By opting for renewable energies, Pakistani government has also listened to locals and NGOs that were wary of possible consequences of increasing coal mining (water contamination, pollution). The newly adopted energy strategy will surely offer a greener environment and better future to Pakistani.
More foreign investment to Pakistan?
Pakistan's move to renewable energy will also transform the country's image abroad, and attract more foreign investors that are looking for developing innovative energy solutions. By moving away from coal, Pakistan may become a major destination for companies working in the renewable energy sector; it can also give a boost to local Pakistani companies that may develop their own solutions for a greener Pakistan.
Unlike developed countries, Pakistan will face a major surge for energy in the coming years. The decision taken by Imran Khan is a difficult one, but it is also a smart one. The country wants to promote tourism and preserve its agricultural capacity, and this can only be done by developing renewable energy.
Pakistan is following China on green path