by Dr. Sebastien Goulard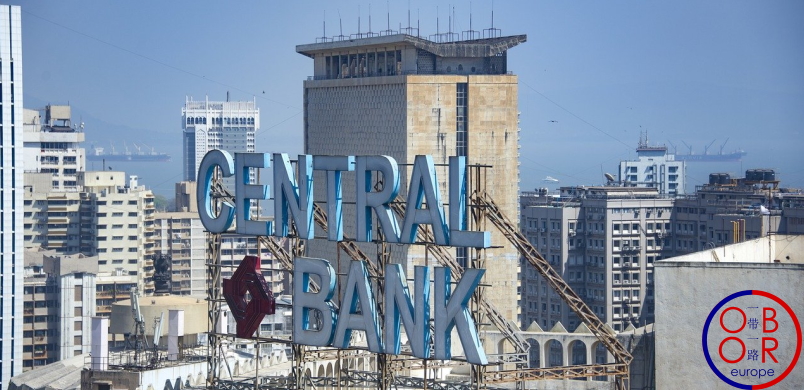 In a joint communiqué following the 20th Shanghai Cooperation Organization (SCO) virtual Summit  hosted by India on November 30, all SCO members, except India, reaffirmed their support to the Belt and Road Initiative.. The official statement supports the view that in Central Asia, the Belt and Road Initiative is seen as an important tool for promoting a post-Covid era of prosperity and stability.
The Shanghai Cooperation Organization (SCO)
The SCO is a regional organization that supports the development of a multilateral dialogue in Eurasia. It originated from the 'Shanghai Five Group' created in 1996, comprising Russia, China, Kazakhstan, Kyrgyzstan and Tajikistan, that initially aimed  at reducing the military forces stationed along the borders of Central Asia. In 2001, the Shanghai Five Group became the Shanghai Cooperation Organization (SCO), and since then, it has widened in scope to not only support military cooperation and security, but also promote banking, finance and culture.
In spite of their longstanding rivalry both Pakistan and India, that had previously enjoyed observer status, officially joined the Shanghai Cooperation Organization in 2017.
The SCO and the BRI
Most SCO members view the Belt and Road Initiative favorably. President Xi Jinping delivered his first speech on the New Silk road during a state visit to Kazakhstan in 2013.
A major driver for cooperation between SCO and the BRI was the 2015 signing by China and Russia of a joint declaration linking the BRI to the Eurasian Economic Union (EAEU), a Russia sponsored regional economic organization. Russia has become a major supporter of the BRI as most railway routes from China to Europe pass through its territories. Through the BRI, Russia should be able to rejuvenate some of its regions and create new opportunities in several sectors. Furthermore, the Silk Fund, a Chinese state fund dedicated to financing BRI projects, has supported several initiatives in Russia.
Kazakhstan is also  fully engaged in the BRI. The increasing rail traffic between China and Europe has opened up new opportunities for Kazakh special economic zones such as  Khorgos. The Belt and Road Initiative also supports  Kazakhstan's own national development policy "Nurly Zhol" that is focused on updating outdated infrastructure.
Tajikistan is home to several large BRI infrastructure projects (such as the 4G network deployed by Huawei). In Kyrgyzstan, the smallest economy in Central Asia, several Belt and Road Initiative projects have been delayed through political tensions, however, authorities are keen to attract more investment from China. Together with Kyrgyzstan and China, Uzbekistan is developing a new highway that will provide a better connection between Central Asia and China.
Pakistan, remains a major supporter of the BRI, and China has pledged to invest more than USD $60 Billion in the country, and to construct a modern infrastructure network. Trade between the  two countries is  increasing under the BRI framework.
Reticence in New Delhi
India, the 2020 summit host country, was the only SCO member not to back the Belt and Road Initiative.
It is not the first time India has balked at joining the BRI. Since the BRI launch in 2013, India has repeatedly declined to get involved in China's New Silk Road projects. This decision appears to be motivated by several reasons. Firstly, tensions remain between India and China regarding the historical border disputes  in Ladakh and Arunachal Pradesh, although both countries are publicly committed to peacefully settling their dispute.
India is also concerned about China's growing interests in other South Asia nations such as Sri Lanka, Bangladesh, the Maldives and Nepal, that New Delhi considers fall within the traditional Indian  sphere of influence.
However, the main deterrent to India's participation in the BRI, is the construction of the China Pakistan Economic Corridor (CPEC), that remains one of the  flagship BRI projects. In order to create the CPEC thousands of kilometers of roads and railways will be constructed in Pakistan as alongside digital fiber communications networks, ports and special economic zones. Many of these networks will connect China to Pakistan through Kashmir, a region that is claimed both by Islamabad and New Delhi.  If India had officially joined the BRI, this decision might have been seen as India's 'de facto' recognition of Pakistan's claims over Kashmir. This would entail taking a particularly sensitive diplomatic and political decision, that India cannot currently afford.
However, despite the ongoing disputes with Pakistan and China, India is almost obliged, through economic pragmatism, to increase trade with its neighbours and will continue to attempt to boost regional integration. Internal political tensions may preclude official Indian membership of  the BRI  but India will still continue to benefit from an increase in the trade generated between  China and the Central Asian economies. More recently the Indian economy has been severely affected by the Covid 19 pandemic and it simply cannot afford to completely decouple from the economies of its Asian neighbours, especially China.
Regional integration and opening-up
Eurasia's strategic heartland is one of the most isolated regions in the world, and previous regional connectivity plans such as the "International North South Transport Corridor" have long been delayed through a combination of a lack of funding and intraregional political competition. In a time of crisis for SCO members (except India), , the BRI may give a new momentum to the region by providing new infrastructure to improve regional connectivity and communication corridors.
Share the post "Reaffirmation of SCO support to the Belt and Road Initiative"
Reaffirmation of SCO support to the Belt and Road Initiative