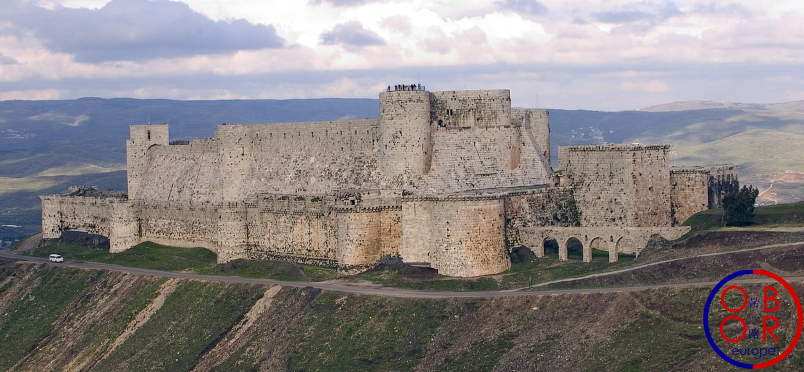 Syria may soon benefit from both Russian and Chinese investment for its reconstruction.
Russian announcing investment in Syria
In mid-December 2019, the Russian government announced several investment projects in Syria, notably in the port of Tartus. This port is the second largest one in Syria after that of Latakia
Under the USSR, the port of Tartus already hosted a Soviet naval base, which was renovated in 2015 for the Russian navy. In June 2019, the Syrian parliament ratified a bill granting the Russian company Stroytransgaz a 49 year lease on the port of Tartus.
According to the announcement made by former Russian Deputy Prime Minister Yuri Borisov, Russia could invest up to $ 500 million in Tartus to expand and renovate this Mediterranean port. A grain terminal (Syria imports large quantities of Russian wheat) could be built in the port.
Moscow and Damascus are also considering the construction of a railway line that would link the Mediterranean coast to the Persian Gulf, in cooperation with Iraq.
Syria and the BRI
A few days before Borisov's announcement, Syrian President Bashar al-Assad said his country was seriously considering joining the BRI, and had proposed several cooperation projects to China.
After eight years of civil war, Syria faces immense needs for reconstruction. Several cities need to completely rebuilt cities and infrastructure networks must be renovated, to ensure a return to normalcy. According to the United Nations, the reconstruction of Syria requires at least $ 400 billion.
Unlike the European Union, China does not make a possible political transition in Damascus a prerequisite for helping Syria.
Syria's participation in the BRI would create a new corridor through the Middle East connecting Iran to Syria via Iraq, and would therefore be beneficial to all states in the region.
The immense needs in Syria mean that there is no competition between Russia and China. Infrastructure projects will require stronger cooperation between China, Russia and regional powers.
Beyond infrastructure
The Belt and Road initiative is often reduced to a solely infrastructure project, however a very strong dimension of this program regards trade, cultural and educational exchanges between China and the rest of the world.
The reconstruction of Syria is not only limited to cities and roads, it will also be necessary to rebuild institutions, and empower locals to create activities and develop new skills again. The renovation of the Syrian economy will notably involve the development of local universities and China could offer its expertise in this area.
The normalization of Syria would take a long time and will depend in particular on China's ability to ensure the stability in the region.
Russia and China working on the BRI in Syria