by Dr. Sebastien Goulard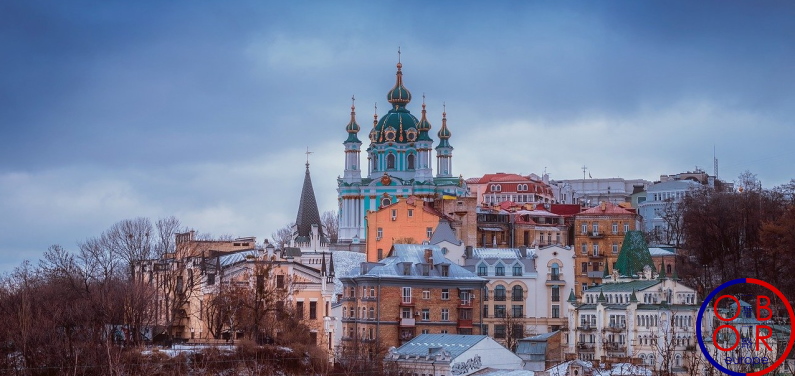 On June 30, China and the Ukraine signed a major agreement regarding the financing and construction of transport infrastructure. China-Ukraine relations have improved considerably since the  blocking by Kyiv of a Chinese takeover of the Motor Sich company in March 2021. The recent agreement will boost Ukraine's national strategy to develop new infrastructure.
Ukraine and the Belt and Road Initiative (BRI)
In December 2017, during  the state visit of Chinese Vice-Premier Ma Kai to Kyiv, Ukraine joined the BRI, and several cooperation agreements in agriculture, energy, culture, healthcare and education were signed between China and Ukraine.
While the full scope of the recently signed agreement is still not entirely clear, it is evident that according to the deal, Chinese companies may now invest in roads and railways in Ukraine. Most current intercontinental routes connecting China to Europe bypass Ukraine and take the Russia-Belarus corridor. However, new routes, going though the Caucasus region and the Black Sea may emerge with the China-Ukraine agreement.
Following Ukrainian President Volodymyr Zelensky's phone call to President Xi Jinping on July 13, cooperation between the two countries will be strengthened in many areas. Firstly, Beijing will continue to assist Kyiv during the Covid crisis with the supply of vaccines; Ukraine ordered 1.9 million vaccines from  China.   When the pandemic is over, a visa-free regime is to be introduced to boost tourism from China. Direct flights from Kyiv to Beijing may also be scheduled.
China and Ukraine have also started to negotiate the possibility of a Free Trade Agreement. China is already Ukraine's top trade partner and is a major importer of agricultural and metallurgical products.
The "Big Construction" plan
While one of the main issues Ukraine faces is the lack of adequate infrastructure in transportation the country also faces challenges in the energy sector. It needs a more efficient energy infrastructure to reduce the consumption of energy resources.
After his election in 2019, Ukrainian president Volodymyr Zelensky unveiled his "Big Construction" plan that aims to  build or renovate the country's ageing infrastructure. More than 200 projects will be conducted under this program. Up to 4,000 kms of roads will be renovated ; 100 schools, 100 kindergartens, 100 sports facilities are to be built to ease Ukrainian daily life and to reduce regional disparities. According to the Ukrainian presidency, "all corners of the country will be connected with high-quality communications".
Air transport is also part of this strategy with the planned renovation of several airports that cannot currently accommodate the projected growth in air traffic., Construction projects have faced delays due to the pandemic. Although, the first phase of the strategy started in March 2020, a lot of projects still need to be scheduled. The new China-Ukraine deal may also help President Zelensky to deliver the promised infrastructure that the country needs to improve its productivity.
Balanced relations
Ukraine is trying hard to develop balanced relations with other nations. Although Kyiv and Brussels have built some strong connections, Ukraine's is a member of the EU's Eastern Partnership that gives access to specific funds and an ambition to become a possible free trade association, Ukraine is not destined to become an EU member in the near future.
Facing tensions with Russia, Ukraine values its relations with the USA, and is seeking to join NATO. In the Black Sea region, cooperation with Turkey has increased, especially in the defense sector with the purchase of several Turkish-made drones by Ukraine, but also in other sectors. A number of Turkish companies have shown great interest in the "Big Construction plan". In April 2021, during Ukrainian president Volodymyr Zelensky's visit to Turkey, the two governments announced that they expected to double the volume of bilateral trade to $10 billion by 2025. Developing new strong relations with China, is also a way for Ukraine to affirm its independence and to reduce the influence from foreign powers.
Big Construction, China, and the EU
Ukraine is a focus country of EU external relations and EU connectivity strategy. However, China should not be regarded as a direct competitor in Ukraine. Modernization may also benefit Europe as Ukraine develops a more reliable and efficient infrastructure.   
China and the Russia-Ukraine relations
This new partnership with Ukraine does not end the strong China-Russia relationship, but shows that China has adopted an apolitical approach to the BRI. Beijing is now the top trading partner of more than one hundred countries, and its intervention in a foreign partners' affairs is limited.
The construction of infrastructure by Chinese companies in Ukraine also means that for Beijing, there may be room for another corridor connecting Asia to Europe.
Finally, the incentives created by China in Eastern Europe may help reduce tensions between Russia and Ukraine as the two countries will both benefit from better connectivity.
A new China-Ukraine partnership