by Dr. Sebastien Goulard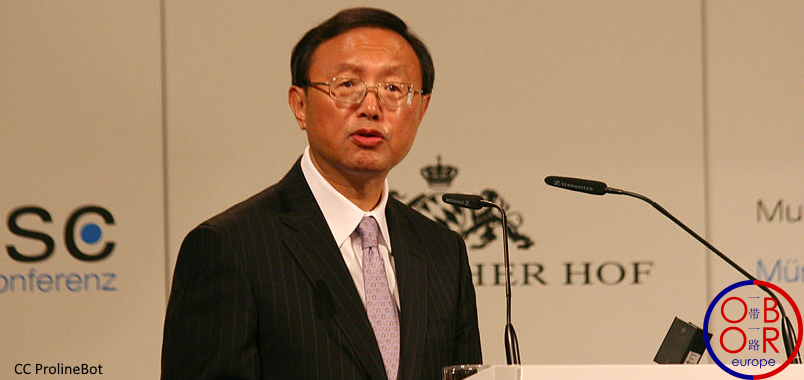 Following Foreign Affairs Minister Wang Yi to Europe, the head of the Communist Party's foreign affairs office Yang Jiechi travelled to Spain and Greece to improve EU-China dialogue, Yang recently stated that "EU was one of the most important foreign relationships for China".
Visit in Spain
Yang Jiechi arrived in Madrid on September 3, and met with Spanish Prime Minister Pedro Sanchez. Both leaders vowed to uphold multilateralism, and agreed to continue the development of the comprehensive strategic partnership signed in 2005. Main areas of cooperation include tourism, agriculture and 5G network. Spain would agree to Chinese companies entering the 5G market if data are well protected. Regarding tourism, Spain would like to attract more Chiense visitors when the pandemic is over, more direct routes shall be open to connect Spanish to Chinese cities. They also talked about the China-Spain cooperation in electric cars. China is now the world leader for e-cars production, and Spain is looking for developing this industry and take the lead in Europe.
Trade deficit was another topic of discussion, as trade with China represents almost three quarter of total Spanish trade deficit. For Covid- hard hit Spain, economic recovery is a priority and Spanish companies must enter new markets in China to reduce deficit. This means that Spanish companies must better promote their products and services to Chinese companies and consumers.   
The Greek-Chinese Partnership
Mr. Yang Jiechi, then, flew to Athens to meet with Greek President Katerina Sakellaropoulou and Prime Minister Kyriakos Mitsotakis. Both countries enjoy good relations, as Greece has enthusiastically joined the Belt and Road Initiative, unlike Spain. Greek leaders and Yang Jiechi pledged to further develop the Piraeus port to make it a hub connecting Europe to China.
Both parties also agreed to support tourism and culture by hosting a  Greece-China Year of Culture and Tourism in 2021 and by preparing the next "Ancient Civilizations Forum".
Like Spain and most European countries, Greece suffers from a trade deficit with China and Greek companies are looking for increasing their exports to China. This can be done by further developing the Greek quality and "art de vivre" image this European country enjoys in China.
For China, Yang Jiechi and Wang Yi's visit to several European countries were necessary to strengthen ties with an important partner, as China-US relations are deteriorating. In Europe, recent development in China have been questioned by some European leaders. A constant dialogue between Europe and China is necessary for mutual understanding. On September 14, will be held an EU-China leaders (virtual) meeting, it will be an opportunity offered to both regions to increase cooperation and jointly address world issues including pandemics, environment, and multilateralism.
Yang Jiechi's European tour