by Dr. Sebastien Goulard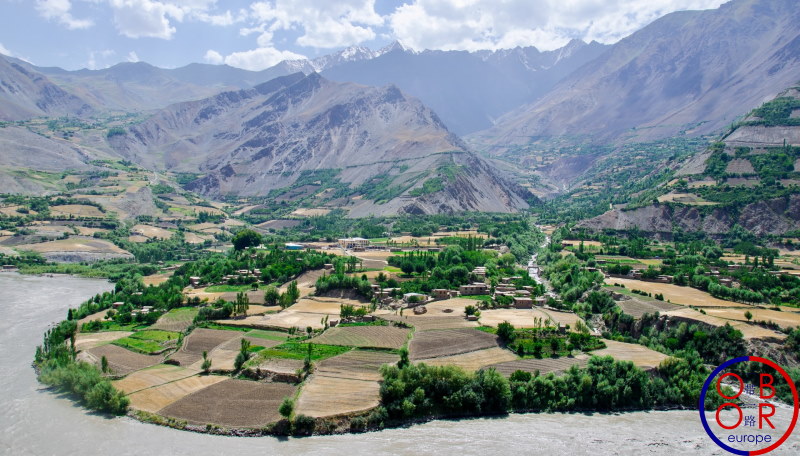 Afghanistan continues to experience instability and is facing appalling terror attacks like the one that targeted Sayed ul-Shuhada High School for girls in Kabul on May 8, 2021 killing as many as 85. President Biden's decision to fully withdraw US troops by September 2021, is a new challenge for the country. Can Afghani institutions survive? And how can Afghanistan finally enjoy peace and prosperity?
In 2016, a first memorandum of understanding on the BRI was signed between Afghanistan and China. Since then, several partnerships have been conducted between the two countries. However, security issues in Afghanistan threaten this cooperation. Chinese companies have started to invest in Afghanistan, but their footprint is still quite limited.
New infrastructure for a stronger governance?
Afghanistan faces a major challenge renewing the condition of its transportation network. Strenuous efforts have been made to rebuild roads to better connect cities but the network can still be improved. The Kabul-Kandahar highway requires heavy renovation, as unfortunately, it was constructed using poor quality materials. Many roads are not well-maintained because of the lack of security.
Most Afghani cities, including Kabul suffer from regular power outages. The country produces a fraction of the electricity it consumes and needs to import most of it from Uzbekistan.
In Afghanistan, development does not solely depend on financial resources. The country heavily relies on international aid and has  received $ billions since 2001. At the Afghanistan International Donor Conference held on November 2020, foreign countries pledged $12 billion for the next four years. But corruption and the lack of coordination remain important obstacles to development. However, after the US withdraw from Afghanistan, Western countries may reconsider their aid if the Taliban lead the country.
With a stronger participation of Afghanistan within the BRI, local projects may be better managed. However, China will not construct and finance large infrastructure projects (tunnels, railways or dams) in the near future because of security issues. In late June, Beijing asked its nationals to leave the country.
Afghanistan and the CPEC
The country's stability is an international challenge and may have consequences for the future of China's BRI,  particularly for one of its most important corridors, the China Pakistan Economic Corridor (CPEC).
A deterioration of the security situation in Afghanistan could spill over into neighboring regions in Pakistan. Unfortunately, Pakistan already faces a high terrorism threat against Chinese interests and CPEC projects, mainly in Karachi (the stock exchange attack in June 2020) and in the south-west region of Balochistan.
On June 3, 2021, the 4th China-Pakistan-Afghanistan trilateral summit was held via video link between Chinese State Councilor and Minister of Foreign Affairs Wang Yi, Afghan Minister of Foreign Affairs Mohammad Haneef Atmar, and his Pakistani counterpart Shah Mahmood Qureshi. The three leaders agreed to increase cooperation and launch joint projects.  Gwadar port in Southern Pakistan is important in this cooperation. Some goods are already shipped to Gwadar and then transported to Afghanistan. The development of infrastructure in Balochistan will better connect Afghanistan to the world and reduce import costs.
A door to Central Asia
But for China and Pakistan, a secure Afghanistan will also give better access to the more isolated areas of Central Asia.  Pakistani and Chinese companies are promoting Gwadar as the next energy hub for Central Asian gas, and new pipelines are under construction.  In order for this project to happen, stability needs to be ensured in Afghanistan. For central Asian countries, the Afghani-Pakistani route will reduce their dependency on Russia and shorten the distance with their customers in Asia.
In early June, Pakistani President Arif Alvi invited ECO (Economic Cooperation Organization) members: Afghanistan, Azerbaijan, Iran, Kazakhstan, Kyrgyzstan, Uzbekistan, Tajikistan, Turkmenistan, Turkey, to join the CPEC and to develop connectivity projects. However, there may be competition between Iran and Pakistan regarding gas imports from Central Asia.
It is very likely that China is going to increase its presence in Afghanistan, not only to support the very fragile economy but also to protect China's investment in neighboring Pakistan. A strong CPEC cannot happen with a weak Afghanistan.
Share the post "Afghanistan:The heart of the New Silk Road strategy?"
Afghanistan:The heart of the New Silk Road strategy?