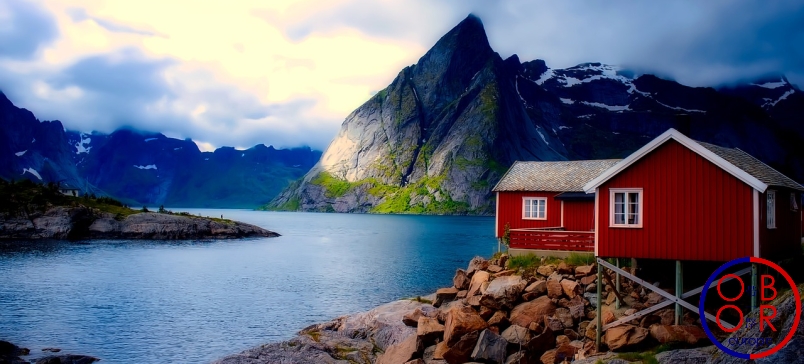 On December 9, 2018, the Halogaland bridge was inaugurated near Narvik in Norway in the presence of Erna Solberg, Prime Minister of Norway and Wang Min, Chinese Ambassador to Oslo.
With a total length of 1533 meters, it is Norway's second longest bridge and the longest bridge North of the Arctic Circle. This bridge is very important because it crosses the Rombaken fjord and so shortens the European road E6.
This bridge was built in collaboration with the Chinese company "Sichuan Road and Bridge Group" (四川 路桥) that produced some steel parts (including cables); this bridge symbolizes  the shared interest of Norway and China in developing together an Arctic corridor to the "Belt and Road initiative.
In spring 2017, members of the Norwegian government had expressed some interest in the new Silk Roads, particularly in a possible Polar route. Several Norwegian shipping companies expressed their willingness to develop cooperation with China on the new Silk Roads. For Oslo, the construction of an Arctic route, connecting northern Europe with China, is an opportunity to develop its northernmost regions.
The Arctic Corridor would also boost cooperation between Norway, Russia and Finland. In northeastern Norway, Kirkenes, a usually ice-free port, could be connected to the Finnish rail network. In a statement issued in March 2018, the Finnish Transport Minister Anne Berner announced the study of the construction of a possible railway line connecting Rovaniemi in Finland to Kirkenes in Norway. To complete this project, Finland and Norway would need to invest about 2, 9 billion euros. North Scandinavia may become a major hub of the new Silk Roads. However, Norway, Sweden and Finland would then have to work together to maintain this region in its present pristine state and preserve its natural resources.
Further cooperation projects between China and the northern states of Europe would follow the construction of this new bridge in Narvik.
A Belt, a Road, and a Bridge in Norway