by Dr. Sebastien Goulard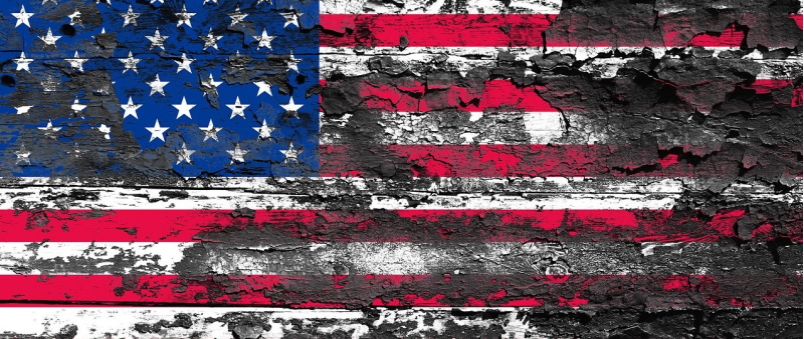 In late March 2021, US President Joe Biden suggested the creation of a new project rival to China's Belt and Road Initiative (BRI). The American president introduced this concept to UK Prime Minister Boris Johnson during a phone call. However, this project seems is still quite vague, and does not seem to be elaborated enough to compete with the BRI.
US rival initiatives
China's BRI was launched more than seven years ago, and it is now a well-established initiative. Of course, the BRI has changed and improved since its beginning, but it is now recognized as a major programme that can bring change to developing countries.
The newly announced American project followed previous attempts suggested by Washington to compete with the BRI. With several overlapping projects, the US strategy is not crystal-clear.
The Quad: only security?
In 2017, the USA together with Australia, India and Japan re-launched the Quadrilateral Security Dialogue (Quad), first inaugurated in 2017. The Quad is mostly a diplomatic and security initiative that does not directly look at development issue. However, on 12 March 2021, leaders of the four countries participating in the Quad released a joint statement entitled "The Spirit of the Quad" that mentioned Post-Covid economic recovery, quality infrastructure investment and environmental challenges. Although these questions are major matters of concern, they cannot be described as security issues. Does it mean that the Quad is more than a defense partnership?
The Build act
On July 2018, at the Indo-Pacific Business Forum, US Secretary of State Mike Pompeo revealed US plan to develop its own infrastructure plan for Asia after the Senate's approval of the Build Act (Better Use of Investment Leading to Development) that had created the United States International Development Finance Corporation. This agency will offer assistance to private investors in infrastructure project in Asia.
The Blue Dot Network
This project was followed by the Blue Dot Network (BDN), first introduced at the Indo-Pacific Business Forum in Bangkok in November 2019. This initiative gathers financial institutions from the US (U.S. International Development Finance Corporation), Japan (Japan Bank for International Cooperation) and Australia (Department of Foreign Affairs and Trade), it will work as a certification body that will evaluate infrastructure construction projects in the Indo Pacific region. According to Robert O'Brien, US national security advisor, the BDN would work as a "Michelin guide" for infrastructure, and help financial institutions and investors identify sustainable projects to develop. A LNG project in Papua New Guinea first benefited from this initiative in 2019.
But the BDN's achievements fell short of the expectation. The BDN was created under the Trump administration, and, as stressed by VoA, it may not be further developed under President Joe Biden.
SALPIE
Before inviting UK Prime Minister to co-develop a new initiative, on March 22, 2021, the Biden administration announced the creation of the Small and Less Populous Island Economies (SALPIE) Initiative. SALPIE will strengthen cooperation between the US and small insular countries in the Caribbean and the Pacific region. Several US agencies will coordinate their activities to deliver better assistance regarding economic growth, climate change, local empowerment, or security in those countries. The two regions have traditionally been seen as part of Washington's sphere of influence, but some countries have decided to join in the BRI. Those islands hope to take advantage of this competition between China and the USA.   
US next initiative
Details about the last project discussed between President Biden and Primer Minister Johnson have not been revealed. However, according to President Biden, this initiative will be backed by "democracies". It hard to estimate how much the US and other countries would invest in this alternative to the BRI. The US has already announced a $2.25 trillion proposal for modernizing its own infrastructure, and may not be able to invest further in foreign countries. Moreover, many countries have been severely hit by the Covid crisis, and may simply not have the financial capacities to develop infrastructure abroad. On the contrary, China has mostly recovered from the crisis and will be able to offer a helping hand to developing countries.
US possible lack of consistency?
Although, these US-led initiatives may help some countries to have access to modernized infrastructure, there is a possible consistency issue. Mechanisms and priorities tend to change with the different US presidential administration. Will the BDN continue under President Biden? Will this new possible initiative discussed between President Biden and Primer Minister Johnson happen?
On the contrary, the BRI is here to stay, it is enshrined in China's constitution. Of course, some mechanisms may change, but it offers a long term vision and strategy to developing countries; and stability is a priority for most developing nations.
The BRI, an open and inclusive project
The BRI has sometimes been criticized by media and thinktanks for not being open and transparent enough. Although some of the first projects financed though the BRI deserved those criticisms, the initiative has changed since 2013, and the US administrations have failed to note those changes.
First, most projects developed with the BRI framework are opened to non-Chinese companies, this is for example the case of the China Pakistan Economic Corridor for which both Pakistani and Chinese stakeholders have invited foreign companies and investor to join in.
Furthermore, China is promoting green solutions with the Belt and Road Initiative. As announced in fall 2021, new projects financed through the BRI will have to be more sustainable.
The financing of BRI projects has changed and Chinese financial institutions are not the only ones to get involved in those projects, there many investors and banks from Europe, Southeast Asia or the Gulf region. This makes the whole BRI more transparent and reduce the debt trap risk.
Instead of competition, a stronger coordination is needed among the USA, China, the EU and Russia to respond to World's challenges.
The BRI and US rival initiatives