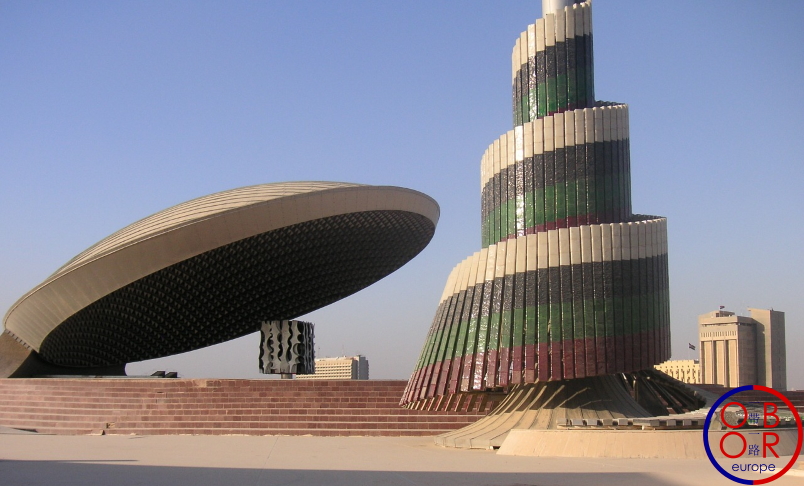 Iraqi Prime Minister Adel Abdel Mahdi has just completed a state visit to China where he met with President Xi Jinping and Premier Li Keqiang. On September 23, 2019, Mr. Mahdi announced that his country would soon join the "Belt and Road" initiative.
After years of conflict and after triumphing over ISIS, Iraq is rebuilding itself and this revival could be facilitated by the "Belt and Road Initiative". According to the Chinese president, cooperation between Iraq and China would focus mainly on oil and infrastructure.
1. The development of Iraqi energy sector
China is now Iraq's biggest trade partner, and Iraq is one of the major oil supply markets for China. Although Iraq has significant oil reserves, major investments are needed for their exploitation.
First, Iraq needs to strengthen its refinery capacity, in particular by renovating the Baiji refinery (accounting for almost 30% of Iraq's refining capacity) which suffered during the conflict against the Islamic State, but also by building new plants.
In 2018, the Iraqi government had already signed an agreement with PowerChina for the construction of a refinery with a capacity of 300,000 barrels per day in Fao, in southern Iraq.
2. Creation of new infrastructure
In order to develop its oil production, Iraq also needs to invest in its hydropower sector (oil exploitation needs important water resources), but also in its electricity production. The country suffers from frequent cuts which affect both the oil industry and cities.
Investments are needed throughout Iraq's infrastructure, particularly in the northern cities hard hit by the conflict against the Islamic State.
3. Economic diversification
Because of the many conflicts that the country has had to face in recent years, Iraq has fallen behind in economic diversification. The Iraqi economy continues to depend on oil for 85%, as the Iraqi oil minister Thamer Ghadhban regrets. But in order to achieve diversification, Iraq must continue reforms and become more attractive to foreign investors.
4. A country in the centre of the Middle East
Thanks to the BRI, Iraq could play a new central role in the Middle East region. Baghdad has good relations with its neighbors, whether Damascus or Tehran, but also with Riyadh. Thus in April 2019, Iraq and Saudi Arabia signed thirteen cooperation agreements and KSA would soon open new diplomatic representations in Iraq, and also invest in certain infrastructures.
In late September 2019, a border post was reopened between Iraq and Syria to strengthen trade between the two countries.
However, Iraq is still struggling to attract support from other nations. According to the IMF, Iraq needs $88 billion to rebuild regions devastated by the Islamic State, but at the conference for the reconstruction of Iraq that took place in February 2018, Middle East and European countries only pledged $30 billion for reconstruction. Iraq's participation in the BRI could thus serve as a guarantee for other states to develop their investments in the country.
5. China's support
For China, the stability of the Middle East region is a requisite, especially because of its oil supply. In August 2019, China representative at the UN, Wu Haitao called on the international community to continue its reconstruction efforts in Iraq.
Although challenges are significant, particularly in terms of employment and governance, Iraq also presents new opportunities. As internal security is now recovered, exchanges between the provinces are developing, and (made in China) trains circulate again on the Iraqi rail network; a new line connecting Iraq to Turkey is currently under study.
For Baghdad, the BRI provides a faster and efficient way to finance the infrastructure needed for its development, to attract new foreign companies, and thus regain a central place in the Middle East.
The BRI, a renaissance for Iraq?