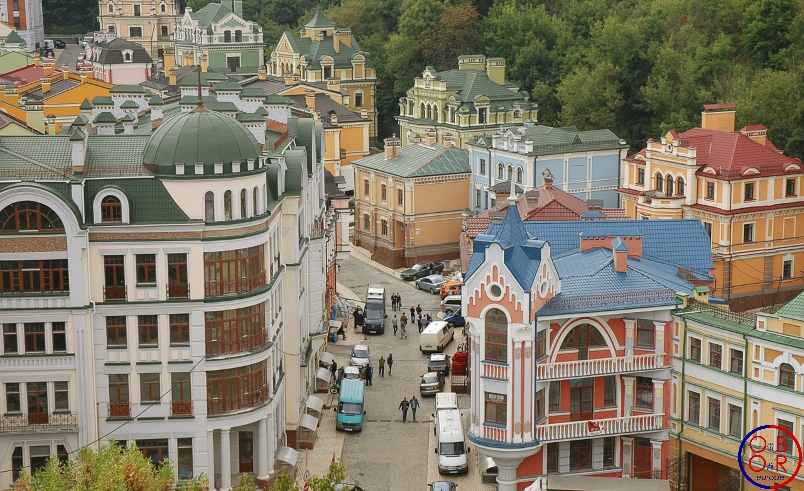 On June 8, 2018, a round table held in Kyiv, Ukraine, was dedicated to the "Belt and Road Initiative".
This event, organized by the Ukrainian Institute for the Future, brought together about thirty experts on the issue of Sino-Ukrainian exchanges.
Ukraine is one of the first European states to formally sign an agreement to participate in the BRI. Russia and the European Union remain its main trading partners, but China ranks third and Beijing is investing more and more in Ukraine.
Infrastructures need to get modernized
In Ukraine, Chinese companies are involved in the modernization of infrastructure such as the construction of a new metro line in Kyiv. Of course, these Chinese investments may be seen as possible competitors to European Union companies wishing to set up in Ukraine, but the upgrade of Ukrainian infrastructure will benefit all Chinese and European investors.
In Ukraine, China is investing in multiple sectors including agriculture, but also energy, with for example the construction of a wind farm in the Azov Sea.
A gate to the European Union
Although Ukraine is not a member of the European Union, Kyiv enjoys special relations with Brussels. In 2017, came into force the European Union-Ukraine Association Agreement. Through this agreement, the EU and Ukraine have committed themselves to further cooperation. This agreement will allow Kiev to converge on European legislation, and to have access to the European market through a Deep and Comprehensive Free Trade Area.
With this agreement, it becomes easier for foreign companies and especially Chinese investors to have access to the European market through Ukraine. It also means that Ukrainian legislation tends to respect that of the European Union, which should reassure investors.
Its strategic position at the gates of the European Union, Russia, and Turkey, makes Ukraine a privileged partner in the establishment of the new Silk Roads.
Kyiv is very enthusiastic about Chinese investments and the "Belt and Road Initiative". In March 2018, Oleg Dyomin, Ukrainian ambassador to Beijing stressed that Ukraine's accession to the "Belt and Road" should also strengthen Ukraine aims to become a major hub between the EU and Asia.
The cultural dimension
One of the suggestions made by the members of this round table is to reinforce the knowledge of the Chinese language within the Ukrainian administration so that in each department there is at least one Chinese speaking official. This would strengthen trade between the two countries.
This type of initiative would benefit from being adopted and replicated in all European states in order to facilitate relations between China and Europe, and support companies and investors in both regions.
Thus, we can see that to be effective, the BRI  must also have a strong cultural dimension. Knowledge of different cultures along the new Silk Roads is a key element to enable greater integration and develop trade.
Today there are 5 Confucius institutes operating in Ukraine. If this measure is adopted, the demand for Chinese language courses should increase sharply.
2019 will be the year of China in Ukraine, one can imagine a deepening of Sino-Ukrainian exchanges for this occasion.
China and Europe: suggestions from Ukraine