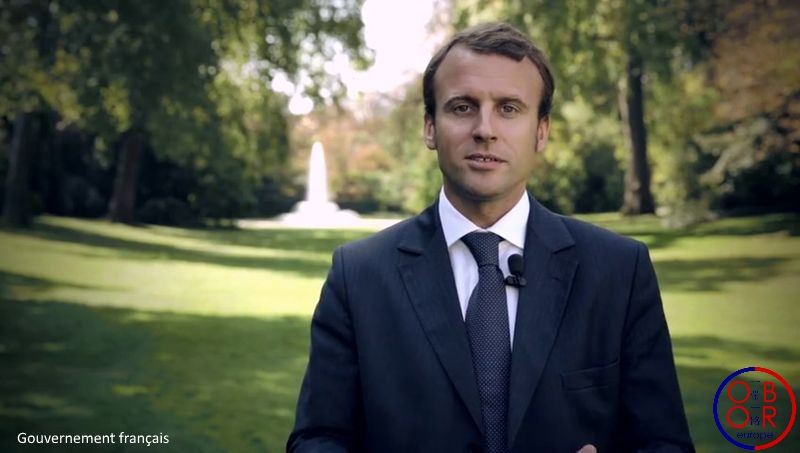 In his first speech to the Ambassadors on August 29, 2017, President Emmanuel Macron mentioned China's Belt and Road initiative, which he described as a major geopolitical project. He called for the deepening of the Franco-Chinese partnership and called on all Europeans to  better consider the Belt and Road initiative. This speech is a first step towards greater cooperation between Europe and China for the construction of the new Silk Roads.
On September 26, 2017, President Macron unveiled new proposals to reform the European Union These new proposals affect defense, European security, institutional reforms, trade and taxation. These proposals, if implemented, will surely have a positive impact on the development of the OBOR.
Emmanuel Macron hopes for greater harmonization of corporate taxation in Europe and better integration of Eurozone members. This measure will facilitate foreign investment in Europe, in particular from small and medium-sized enterprises, by simplifying and making more readable the different regulations of the European market.
The French president also called on his European counterparts to reflect on the introduction of a carbon tax at the EU borders for products that do not comply with European environmental standards.  But this tax should not be a kind of disguised protectionism. However, this tax could encourage othe countries to upgrade their environmental standards in order to gain easier access to the European market.
Finally, President Macron has for ambition to create a European Innovation Agency; this would facilitate the development of new technologies in Europe. EU and China (with the "Made in China 2025" strategy) are moving towards innovation. Sino-European programs could probably be launched using this framework.
These two speeches held by the French president are encouraging and are sending some strong signals to affirm the place of Europe in the "Belt and Road" initiative.
Macron, Europe and the BRI