by Dr. Sebastien Goulard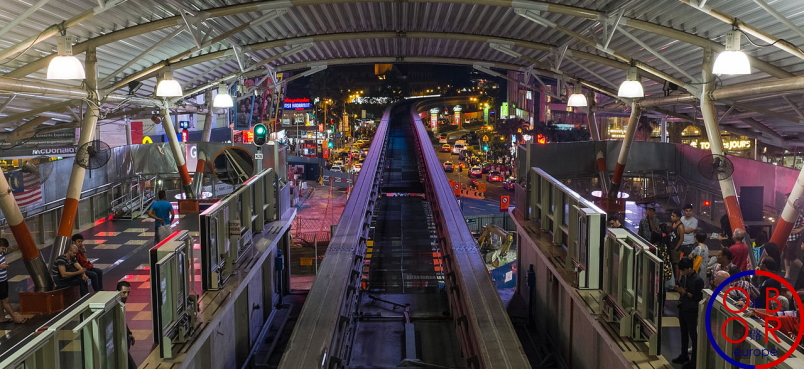 In early April 2021, the Malaysian government announced the re-initiation of the original alignment of the East Coast Rail Link (ECRL).
The ECRL can be described as the Belt and Road Initiative (BRI) flagship project in Malaysia. It consists in the construction of a new 640-km double-track railway connecting Port Klang, on the West coast to Kota Baru, on the East coast, by a joint venture between Malaysia Rail Link Sdn Bhd and China Communications Construction Company.
A first agreement was signed by Malaysian and Chinese parties in November 2016, and initial construction started in August 2017.
However, following the 2018 Malaysian general elections, the new government led by Dr. Mahathir Mohamad, decided to suspend and then change the alignment of the railway due to high costs.
The north Alignment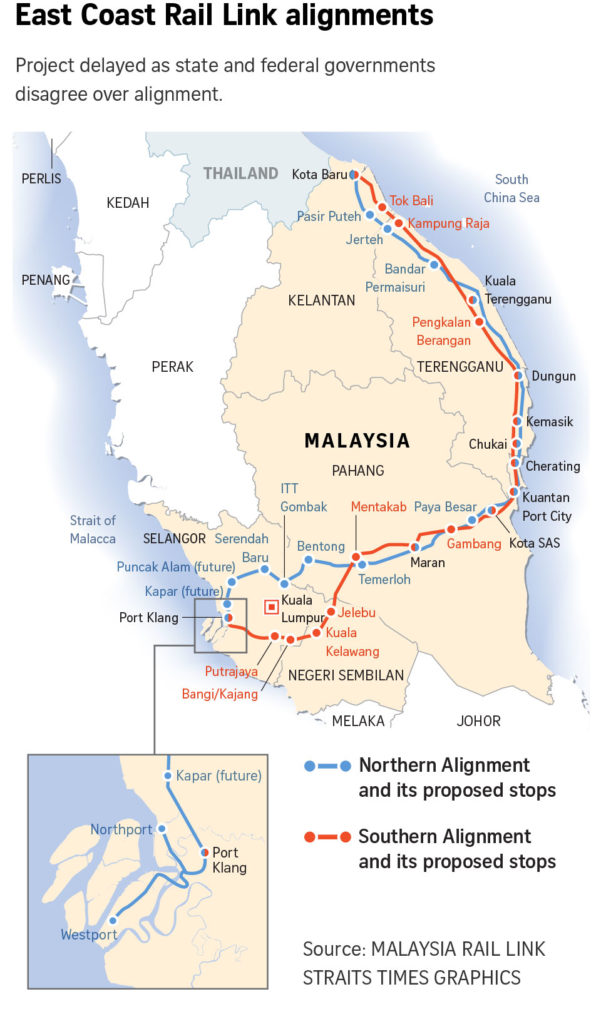 Muhyiddin Yassin's government, in office since March 2020, decided to reinitiate the original alignment, and favoured the northern road that would go north to Kuala Lumpur over the Southern route (south to KL).
According to transport Minister Wee Ka Siong stated the northern route would be more cost-effective. In the first year of operation (in 2027), the ECRL would carry up to 26 million tonnes of cargo instead of 9 million if using the south alignment.
However, the government of the state of Selangor still prefer the south alignment for some local development purpose.  It means that in case of negotiations or disputes between federal and state authorities, the construction of the ECRL might be further delayed.  
The north alignment project would cost up to $12.08bn, but Malaysian government is looking for renegotiating the deal with China.
China-Malaysia cooperation
A few days before this announcement, Malaysian Foreign Minister Hishammuddin Hussein met with State Councilor and Foreign Minister Wang Yi in Nanping City, Fujian. Both leaders spoked about Covid19 cooperation and China-ASEAN dialogue relations. They also agreed on developing new BRI projects.
The construction of the ECRL will help for the development of Malaysian ports on both the Eastern and Western coasts ; it may also makes Malaysia even more attractive to Chinese investors.
The BRI has been quite criticized recently and some have even questioned its future. But it is important to understand that the construction of BRI projects, especially large infrastructure like the ECRL have many implications. They do not only depend on relations with China, but also on political choices and relations between central and local governments within the host-country.
Malaysia ECRL original alignment confirmed