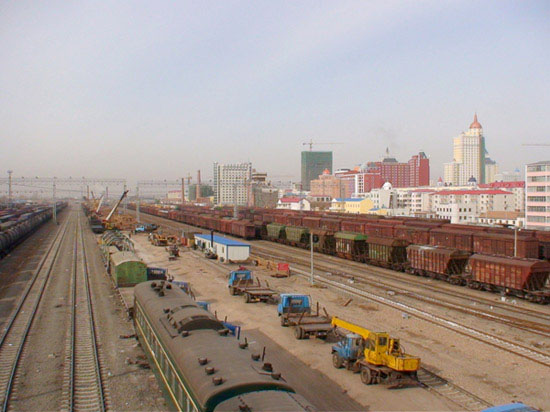 Manzhouli in the Chinese province of Inner Mongolia is becoming a major hub of the new Silk Road.
The city has long been a place of exchange between China, Russia and Mongolia, but the OBOR project has strengthened its position. Last year, rail traffic increased by 88%. According to Xinhua agency, in 2016, 774 freight trains left Manzhouli to Russia and Europe and 262 convoys brought Russian and European goods to Manzhouli. It takes less than 20 days to connect Manzhouli to European rail stations, which makes this line very competitive compared to maritime roads.
Manzhouli is very well connected to the three northeastern Chinese provinces of Dongbei: Heilongjiang, Jilin, and Liaoning, one of the main industrial regions of China. The city of Manzhouli itself has developed new economic activities especially in the fields of wood industry, mechanical assembly, but also in the field of science and new technologies.
Manzhouli has adopted a very dynamic policy towards foreign investors. The city is also involved in the "Greater Tumen Initiative", aiming at strengthening cooperation between China, Russia, Mongolia and South Korea in coordination with the United Nations Development Program.
The OBOR activities in Manzhouli will certainly sustain the economic development of this city and its region for the next few years, so it is now time for European companies to seize this opportunity.
Manzhouli, a gateway to the OBOR