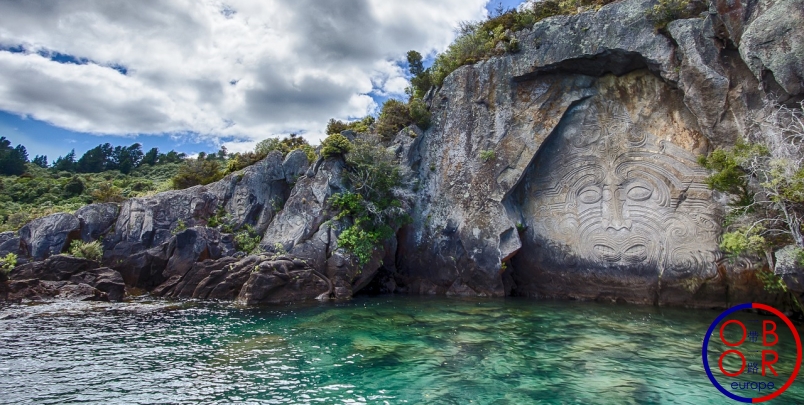 In early May 2019, New Zealand announced that it was ready to work with China to develop a win-win partnership on the "Belt and Road Initiative".
Wellington's approach is interesting and differs from some other BRI members, as New Zealand proposes to work jointly with China to develop the initiative.
Sino-New Zealand relations
China is New Zealand's second largest trading partner after Australia. The two countries signed a free trade agreement in 2008 and are currently negotiating to strengthen it. New Zealand receives many tourists and students from China.
However, relations between Beijing and Wellington seem to be deteriorating recently as New Zealand authorities decided to exclude the Chinese Huawei from the 5G market.
New Zealand's new position

Wellington's decision on 5G could evolve, as has New Zealand's position on the BRI. In March 2017, the two countries already signed a MoU to formalize New Zealand's participation into the BRI, however little progress had been made since then.
Beyond infrastructure

Some New Zealand companies, such as Air New Zealand, are endorsing the suggestion formulated by Chinese ambassador to Wellington to make New Zealand a new hub between Asia and Latin America as Chinese interests are increasing in South America.
But, Jacinda Ardern, the New Zealand premier wants to go further. First of all, she understands that the BRI is a global project that is not only about goods, but also services; and Jacinda Ardern wants to make the development services the priority of New Zealand's participation in the BRI.
New Zealand's expertise

The BRI had to face with some criticisms, particularly from Western countries, about possible debt traps or negative environmental impacts. But for Jacinda Ardern, these criticisms are no longer justified today because the BRI has evolved, and is more open to the world. The New Zealand prime minister believes that thanks to the expertise of her country, the BRI could still be improved.
New Zealand very regularly ranks among the least corrupt countries in the world and the best governed countries; this expertise would be very interesting to manage the many infrastructure projects that will be carried out under the BRI.
The New Zealand government has also proposed to work with China on sustainable development issues. China, which supports the Paris Climate Agreement and has some of the world's leading renewable energy companies, aims to support environmental initiatives along the new Silk Roads. Wellington has recently passed a law to achieve carbon neutrality by 2050, and gives itself the means to succeed. There is no doubt that the New Zealand model could serve as an example for BRI projects
Open horizons
New Zealand also stands out from some countries that consider the BRI as a purely Chinese project. Wellington wants to work with other states on this topic. For example, during the Second Belt and Road Forum, New Zealand representatives also discussed with Russia about the development of the BRI.
The relationship between China and New Zealand is complex, but it is interesting to note that while the two countries do not share similar positions on all topics including Huawei, they continue to dialogue. After spending several months thinking about the BRI, New Zealand makes practical proposals on the development of this initiative.
Share the post "New Zealand for a partnership with China on the BRI"
New Zealand for a partnership with China on the BRI