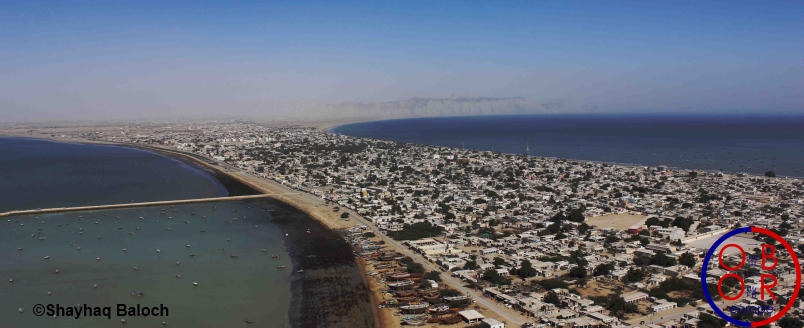 The development of the CPEC is a factor of regional stability and is supported by all states in the region including Iran. On April 21, 2019, Pakistani Prime Minister Imran Khan made a historic visit to Iran and met with President Hassan Rouhani. In their joint statement, the two leaders pledged to support regional connectivity projects, including the Belt and Road Initiative and the CPEC.
Iran, struggling with some economic issues due to US sanctions, is searching for new supports abroad and hopes to strengthen trade relations with its neighbor Pakistan. Iran already mentioned interest in joining the BRI and now sees in the CPEC a better way to integrate into international trade.
Iranian support for the development of Gwadar port may also benefit the Iranian port of Chabahar, built through cooperation with New Delhi. Long regarded as competing ports, cooperation between Iran and Pakistan could make these two ports complementary. Furthermore, Iran is very much looking forward to the transport and energy infrastructure projects developed under the CPEC, to which its eastern regions may be connected. Following his visit to Iran, Imran Khan announced that Pakistan would accelerate the construction of the "Peace" pipeline and import Iranian natural gas. This project, whose initial discussions began more than twenty years ago, has been regularly delayed for diplomatic reasons.
Iranian participation in the CPEC may threaten Saudi Arabia's investment in Pakistan; Riyad is, to date, the second largest investor in the CPEC after China. But stronger cooperation between Tehran and Islamabad will help secure the Baluchistan region, a key region of the CPEP. In February 2019, the Iranian Sistan-Baluchistan region was the target of a terror attack. In April 2019, a bomb explodes in a market in Quetta, capital of Baluchistan, Pakistan. At their meeting in Tehran, the two leaders agreed to create a joint rapid reaction force to counter terrorism.
By welcoming Saudi investment and being connected to Iranian infrastructure, the CPEC is doomed to become a major regional cooperation project. For Pakistan, this is an opportunity to make Gwadar a major commercial hub for the entire region. For China, it is also a good way to demonstrate the benefits of the BRI.
New ties between the CPEC and Iran