by Dr. Sebastien Goulard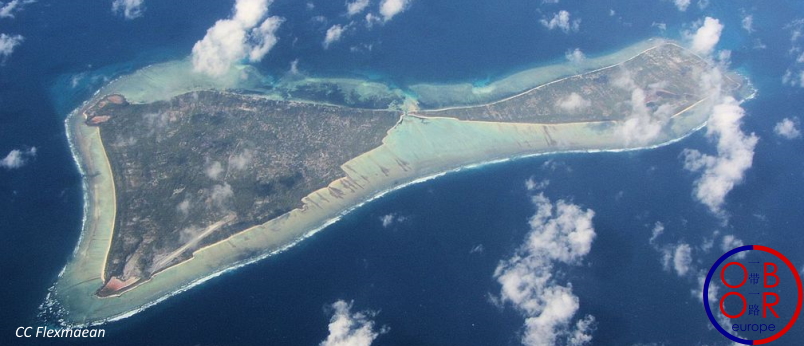 A first Belt and Road Initiative project may soon get developed in Kiribati by China.  Beijing may renovate an airstrip in Kanton island, in Kiribati.
Kiribati and the PRC
In January 2020, Kiribati officially joined the Belt and Road Initiative (BRI) after restoring diplomatic ties with the People Republic of China (PRC). Like most Pacific nations, Kiribati was for long courted by both Beijing and Taipei for official recognition. Kiribati switched side several times. One year after gaining independence from the United Kingdom (UK), in 1980, Kiribati established diplomatic relations with Beijing. In 2003, Kiribati chose not to follow the "one-China policy" any longer; as a result the PRC severed relations with the Pacific archipelago. But in 2019, Kiribati terminated diplomatic relations with Taipei, to recognize the PRC again. Since then, China and Kiribati have been working together to develop trade and exchanges.
Kiribati's challenges
Kiribati is facing some major challenges regarding its population, economy and environment. For the Pacific nation, joining the BRI may be part of the solution.
Kiribati has a small population of 117,000 inhabitants, but South Tarawa, its capital where live half of the national population (63,000 inhabitants) is one of the most densely populated cities in the world with 4,905 inhabitants per square km. The other half of the population live in 31 archipelagos dispersed over 3.5 million square km, making national policies difficult to implement.
Kiribati population is quite young as the median age is 23 years old (vs 46 years old in the UK). But because of the lack of economic opportunities, estimated unemployment rate stands at 30 percent, and many youths are emigrating to Australia and New Zealand to find a job.
Kiribati has few natural resources, and its economy largely depends on fishing licenses offered to foreign companies and international aid. Kiribati boasts beautiful beaches and pristine waters, but due to the lack of infrastructure, tourism is rather limited.
Like many insular countries, Kiribati is also threatened by climate change. Many islands may soon be submerged, aggravating density issue in the capital and increasing emigration. In June 2020, the newly elected president, Taneti Maamau, announced his government was thinking about raising some islands above the ocean.
Kiribati's development strategy and the BRI
Kiribati has been implementing its own development strategy for 2016-2036 named "Kiribati 20 year Vision" (KV20) focusing on sustainable development, to solve the identified challenges.
Connectivity and island accessibility constitute two major elements of this strategy with also the development of renewable energy.
During his state visit to Beijing in January 2020, President Taneti Maamau and President Xi Jinping discussed about the possible integration of KV20 into the BRI. According to Chinese Premier Li Keqiang, China may increase cooperation with Kiribati in environmental matters, fisheries, tourism, healthcare and education.
The possible renovation of Kanton airstrip
According to Reuters, China has plan to invest in Kanton (Canton) island and renovate the local airstrip; this was confirmed by China's Ministry of Foreign Affairs in early May 2021.
Kanton airstrip
The 1,900 meter-single-runaway airstrip was built in 1939 to be used by Pan American airways as a stopover on the route from Hawaii to New Zealand. During WW2, the airport was used by the US army who upgraded it to accommodate heavy bombers. After the war, as aviation progressed with the introduction of long distance jet travels, stopovers were not longer needed, and the Kanton airport was closed in 1968. Since then, the airstrip was only maintained as an emergency landing place.
Which use?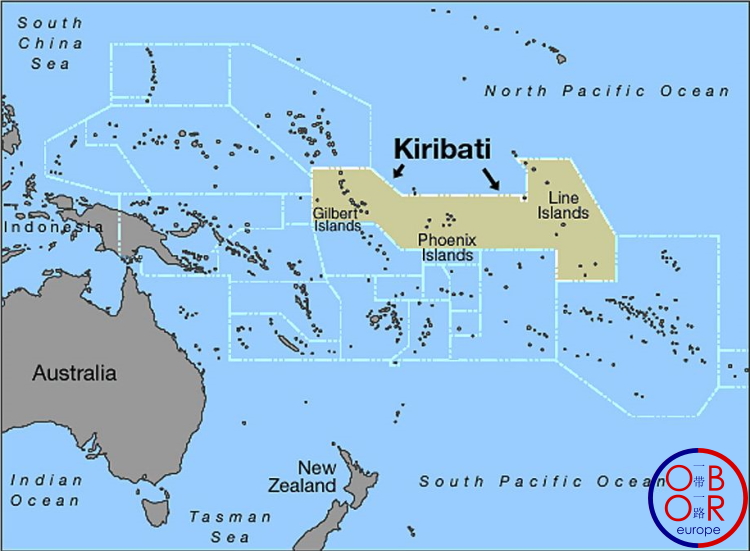 Some Western observers are concerned about a possible double use (civilian and military) of this airport by China, as the island is strategically located on sea lines between Australia and Hawaii. According to Asia Times, the airport may host Chinese drones. Beijing had already operated a satellite tracking station in Kiribati from 1997 to 2003, so a renovated airstrip may also be used by China for its space programme.
However it is more likely that this project will have some economic purposes. Kanton island has a very small population (about 20 inhabitants), so this airport would not serve local transportation. But, a renovated airport may be used to ship fresh fish from Kiribati to major consuming markets in China and Asia. This airport accompanied with investment in the hospitality sector may also offer some unique resort experience to possible visitors.
Kiribati and China will need to work together with local stakeholders and civil society to reduce possible negate impact on environment and insular communities.
China and the Kiribati airstrip