by Dr. Sebastien Goulard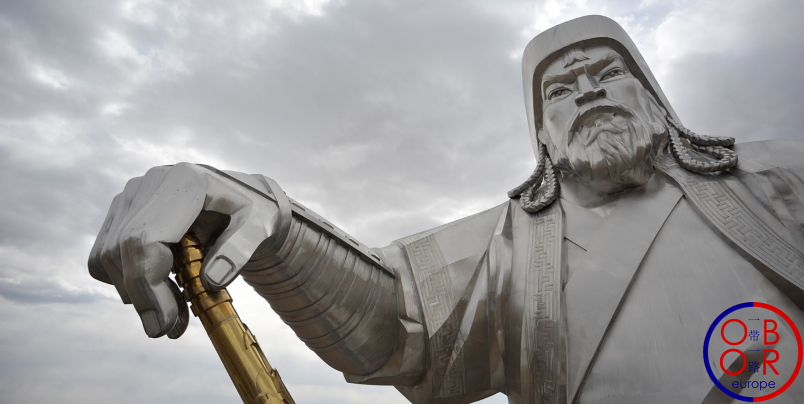 In mid-September, Chinese State Councilor and Foreign Minister Wang Yi met with Mongolian Foreign Minister Nyamtseren Enkhtaivan in Ulan Bator to talk about post Covid19 recovery and progress achieved for the development of the China Mongolia Russia Corridor. Despite the epidemics, both countries agreed to further their cooperation.
On September 16, 2020, China and Mongolia together with Russia and Kazakhstan agreed to jointly build a Health Silk Road and to deepen anti-pandemic cooperation. A major point being  possible collaboration for the development, production and purchase of a vaccine.
A close relation between China and Mongolia
Cooperation between the two countries is quite intense. Previously  on August 5, the fifth strategic dialogue was held between Mongolia and China. Earlier this summer in July, President Xi Jinping  and Prime Minister Ukhnaa Khurelsukh stated that China and Mongolia would continue their strategic partnership and develop safe ways to exchange people and freight amid the pandemics.
Although the two countries are very different in terms of population (Mongolia: less than 4 million inhabitants vs China: 1.4 billion inhabitant) or GDP ( Mongolia: $13.7 billion vs China: $14 trillion in 2019), they enjoy excellent neighbourhood relations and are committed to developing their partnership under the Belt and Road Initiative.
Mongolia's Steppe Road
Mongolia, once an undeveloped and nomadic country, has been experiencing rapid change for the last twenty years. It had enjoyed some strong economic growth based on mining and extraction before suffering from a sudden slowdown in 2009. Mongolia's main weakness remains an overreliance on mineral extraction and a dependence on the Chinese market. In 2014, in order to develop its very own development path, the president-in-office Tsakhiagiyn Elbegdorj proposed the Steppe Road programme aiming to take advantage of Mongolia's strategic position between China and Russia. To achieve this objective, Mongolia needs to boost transportation and logistics by constructing "5 lines" to connect China and Russia: roads, railroads, oil pipelines, gas pipelines and power lines. This national development programme was incorporated into the Belt and Road Initiative as the China-Mongolia-Russia Economic Corridor, in 2015.
New markets for Mongolian products
China is by far Mongolia's main trade market, as 92% of Mongolian exports go to China. With new infrastructure, and better connections to China and Russia, Mongolia expects to see increasing exports to other regions. With the intercontinental railway, Mongolia will be closer to Europe and the Middle-East/West Asia. New freight services between Ulan Bator and Chinese ports such as Tianjin will help create new business opportunities for Mongolian products to be exported to Asia. The BRI will also help Mongolia to diversify its exports. Mining (coal, copper,  iron)  currently represent more than 40% of Mongolian exports, and the development of the new Silk Road may allow local Mongolian companies to export other products to China and elsewhere.
China and Mongolia's development
For many decades, before China's 1978 reforms, the railroad connecting Moscow to Beijing through Mongolia and Ulan Bator was of one of China's few windows to the world. Today, this line is not as strategic as it used to be. However, the development of Mongolia will better connect Chinese Northern and Northeast provinces to Russia and Europe.  In the Chinese region of Inner Mongolia, the frontier city of Manzhouli is already a railroad hub between China, Russia and Mongolia. The development of a more modern and reliable infrastructure in Mongolia will potentially boost business between North China and Russian Siberia.  
In 2015, China and Mongolia agreed to cooperate on building connectivity infrastructure, but also to accompany Mongolia on the way to sustainable development. The rapid development and urbanisation of Mongolia has led to serious issues like growing shanty towns, lack of water and the poor provision of sewage and garbage treatment, and Chinese companies are well placed to manage these needs.
E governance
Mongolia may also share its know-how with other countries of the BRI regarding several topics, including e-governance. Since the early 2010's  Mongolia has developed some very efficient programmes to place government activities and services online (including civil registration, taxation) in order to better serve its widespread and low-density population.. This experience may be replicated in other regions of low population density such as Central Asia so that they also achieve their digital transformation.
For small population Mongolia, joining the BRI and developing balanced relations with China is not easy as the two countries are quite different, but still Mongolian economy may become more diversified thanks to the new Silk Road.
China and Mongolia on the Prairie Road